Big Speak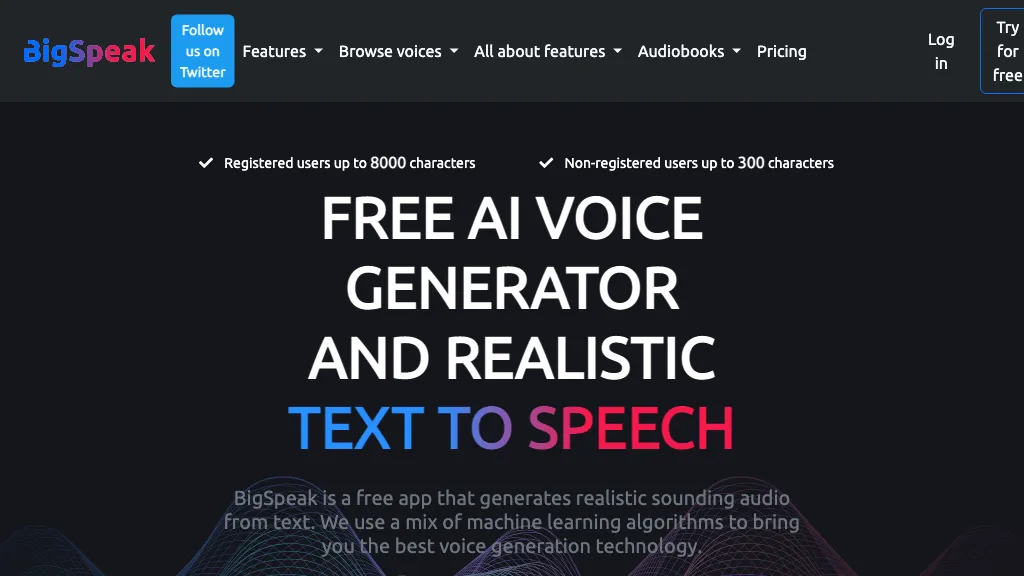 Bigspeak is an AI-powered tool with features that include text-to-speech, speech-to-text, and voice cloning. The tool can generate realistic voices for various languages and genders, and can convert audio input to written text with high accuracy. The platform also offers a free version for users with access to limited features, as well as paid plans for higher usage. Bigspeak can be used for various purposes, including communication, entertainment, science, biology, and more.
Big Speak possible use cases:
Creating audiobooks.
Assistive technology for individuals with disabilities.
Language learning and pronunciation practice.

How do you rate Big Speak?
Featured Tools 🌟
✉️ Newsletter
Stay up to date with AI news, updates, discounts and more!
🔥
Create your account, save tools & stay updated
Receive a weekly digest of our handpicked top tools.
Unsubscribe anytime