Free Text-To-Speech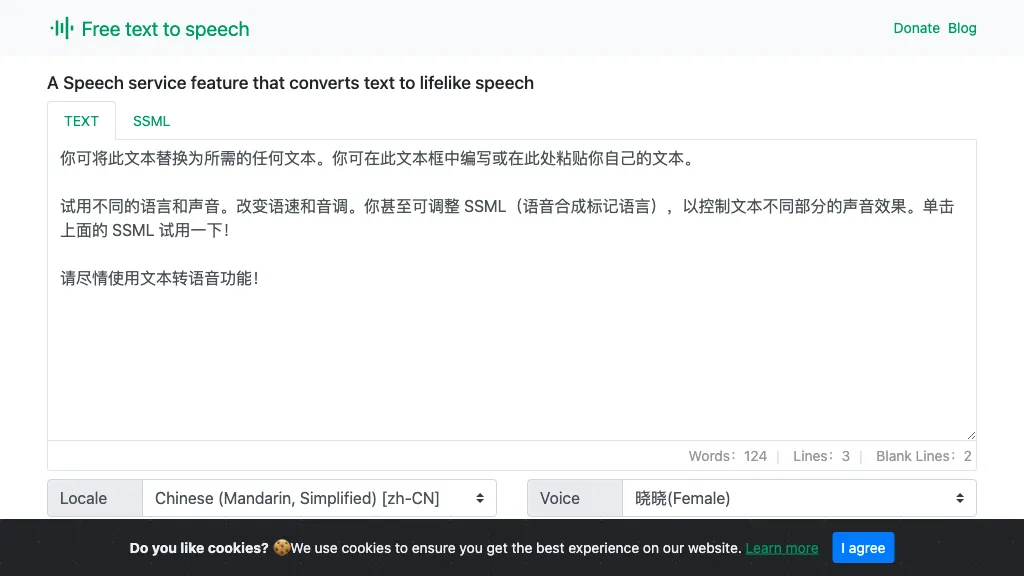 Visit Free Text-To-Speech's Site Save
What is Free Text-To-Speech? 3.6 1 ratings
This tool is a AI text-to-speech converter that can generate lifelike speech with over 330 voices in 129 languages, including various styles like news cast, customer service, and emotional readings. It allows for fine control of speech output by adjusting speech rate, pitch, articulation, and pauses. The tool supports popular browsers and mobile devices and can create unique AI voices that reflect a brand. Donations are accepted to support the individual developers and encourage innovative software solutions.
Free Text-To-Speech possible use cases:
Create lifelike voiceovers for videos.
Generate unique brand voices for customer service.
Create emotional readings for audiobooks.

How do you rate Free Text-To-Speech?
3.6 1 ratings
Breakdown 👇
Featured Tools 🌟
✉️ Newsletter
Stay up to date with AI news, updates, discounts and more!
🔥
Create your account, save tools & stay updated
Receive a weekly digest of our handpicked top tools.
Unsubscribe anytime