Article.Audio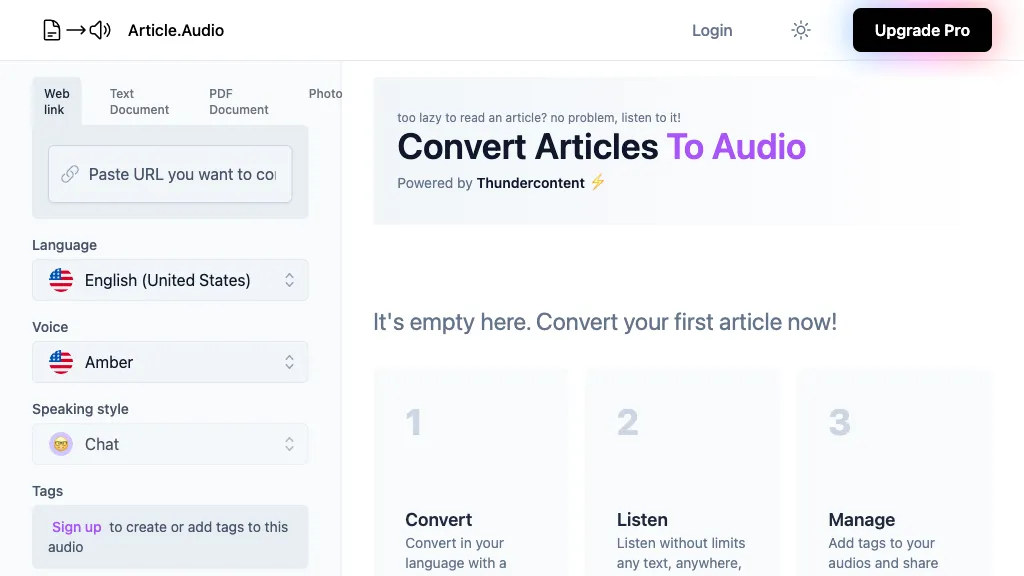 Visit Article.Audio's Site Save
Article Audio is an AI tool that allows you to convert articles and texts to natural-sounding human voices in multiple languages. You can listen to the converted content at any time and anywhere without any restrictions on the number of texts you can convert. You can also manage the converted audio by adding tags and sharing them with friends.
Article.Audio possible use cases:
Convert articles to audio for easy listening.
Create audio versions of written content for accessibility.
Generate voiceovers for videos or presentations.

How do you rate Article.Audio?
2.8 1 ratings
Breakdown 👇
Featured Tools 🌟
✉️ Newsletter
Stay up to date with AI news, updates, discounts and more!
🔥
Create your account, save tools & stay updated
Receive a weekly digest of our handpicked top tools.
Unsubscribe anytime