Type Studio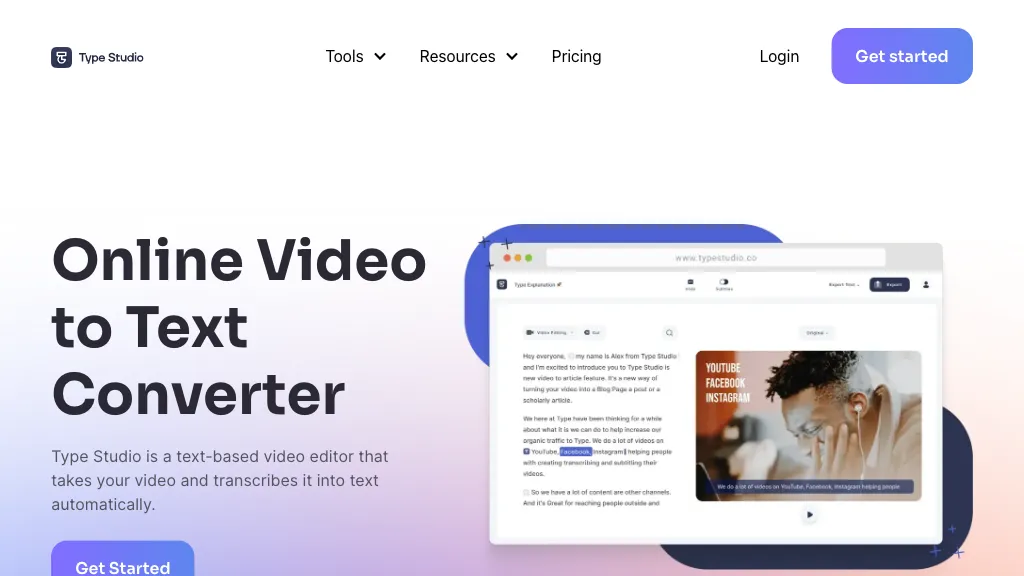 Type Studio is an online video text converter and editor tool that can transcribe video text automatically and convert it into written text. It offers features like subtitling, image and text addition, recording, and podcast editing. The tool supports over 30 different languages and allows exporting in various formats. With Type Studio, users can also repurpose their video content by turning it into different pieces of media and generating new content. The platform caters to various industries like journalism, education, broadcasting, coaching, consulting, and more. Type Studio aims to improve the accessibility and discoverability of video content while saving time and effort in manual transcription.
Type Studio possible use cases:
Create subtitles for videos.
Repurpose video content into different media formats.
Transcribe video content for accessibility and discoverability.

How do you rate Type Studio?
🔥
Create your account, save tools & stay updated
Receive a weekly digest of our handpicked top tools.
Unsubscribe anytime