Taption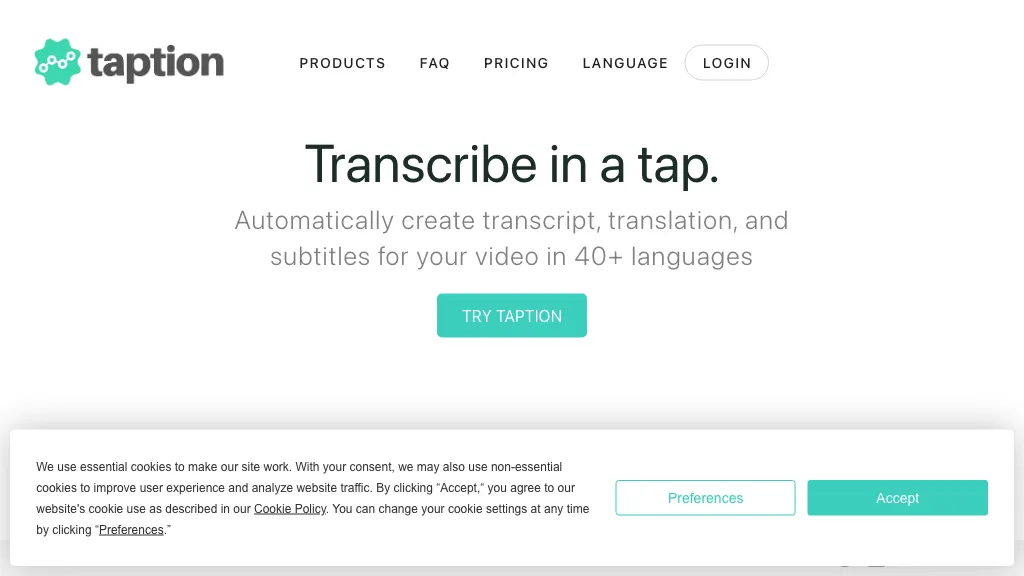 Visit Taption's Site Save
Taption is an AI tool that can automatically generate transcripts and translate subtitles in 40+ languages. It also offers speaker labeling, collaboration features, and the ability to edit and export transcripts in multiple formats. Pricing options include a pay-as-you-go model and premium subscriptions. No marketing fluff or specific pricing details are included in this description.
Taption possible use cases:
Generate transcripts and subtitles for videos in multiple languages.
Label speakers in recorded meetings or interviews.
Collaborate with team members to edit and export transcripts.

5 0 ratings
Breakdown 👇
Taption is not rated yet, be the first to rate it
Featured Tools 🌟
✉️ Newsletter
Stay up to date with AI news, updates, discounts and more!
🔥
Create your account, save tools & stay updated
Receive a weekly digest of our handpicked top tools.
Unsubscribe anytime