Captions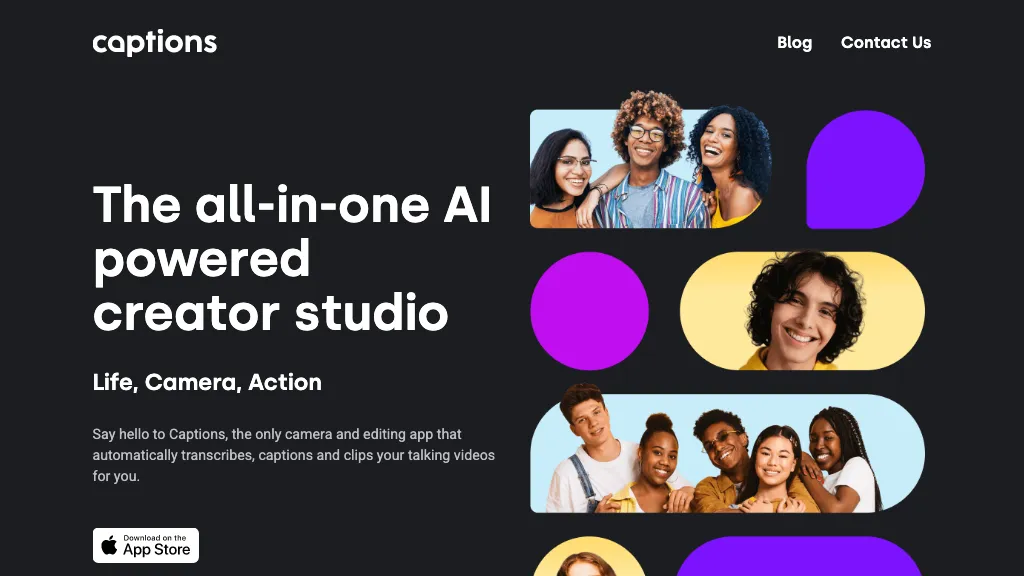 What is Captions?
5 0 ratings
The AI tool is an all-in-one studio that can automatically transcribe and caption your videos. You can record your video and speak your mind for up to one minute at a time, and the app will generate accurate captions that you can customize, move around, and even add stickers to. The app includes a built-in editor that can automatically cut dead space and stitch clips together into one seamless video. You can share your creations directly to TikTok, Instagram, Snapchat, and more. The app supports multiple languages and accents, and its AI-powered tools can help with script writing and generating new video ideas.
Captions possible use cases:
Create captioned videos for social media.
Transcribe and edit video content.
Generate video ideas and scripts with AI assistance.

How do you rate Captions?
🔥
Create your account, save tools & stay updated
Receive a weekly digest of our handpicked top tools.
Unsubscribe anytime