roleplai.app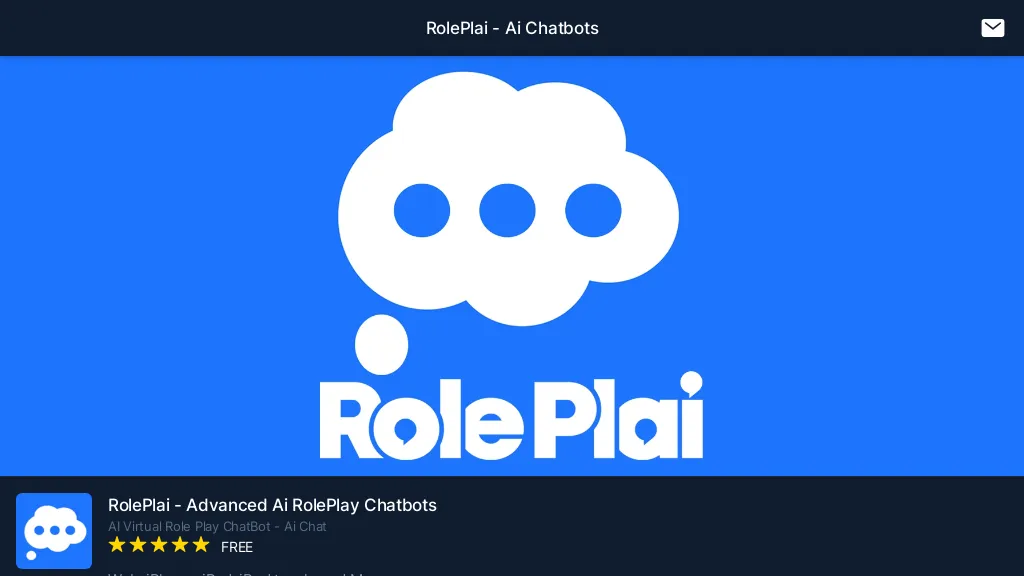 Visit roleplai.app's Site Save
Roleplai is an advanced AI chatbot tool that allows users to create and interact with virtual roleplay personas and friends without filters.The app features cutting-edge AI technology that makes conversations feel like you're talking to a real person.

Users can create custom characters and personalities with remarkable precision, including celebrities, historical figures, or unique AI characters.Roleplai's advanced AI engine flawlessly fulfills the chosen persona, providing an engaging and realistic experience.

One of the standout features of Roleplai is its built-in memory capabilities, which allows the chatbot to remember previous conversations and provide seamless personalized interactions over time.The tool also offers full multilingual support, making it accessible to users across the globe.

Roleplai is ideal for users seeking virtual companionship, self-discovery, personal growth, or immersive storytelling.It is a versatile tool that caters to a diverse range of use cases.Whether users are looking for a virtual girlfriend/boyfriend, therapists/life coaches, or simply want to engage with a unique AI character, Roleplai offers endless possibilities.
roleplai.app possible use cases:
virtual ai friend.
ai character chatbot.
virtual character.

How do you rate roleplai.app?
3.7 7 ratings
Breakdown 👇
Featured Tools 🌟
✉️ Newsletter
Stay up to date with AI news, updates, discounts and more!
🔥
Create your account, save tools & stay updated
Receive a weekly digest of our handpicked top tools.
Unsubscribe anytime