Muah AI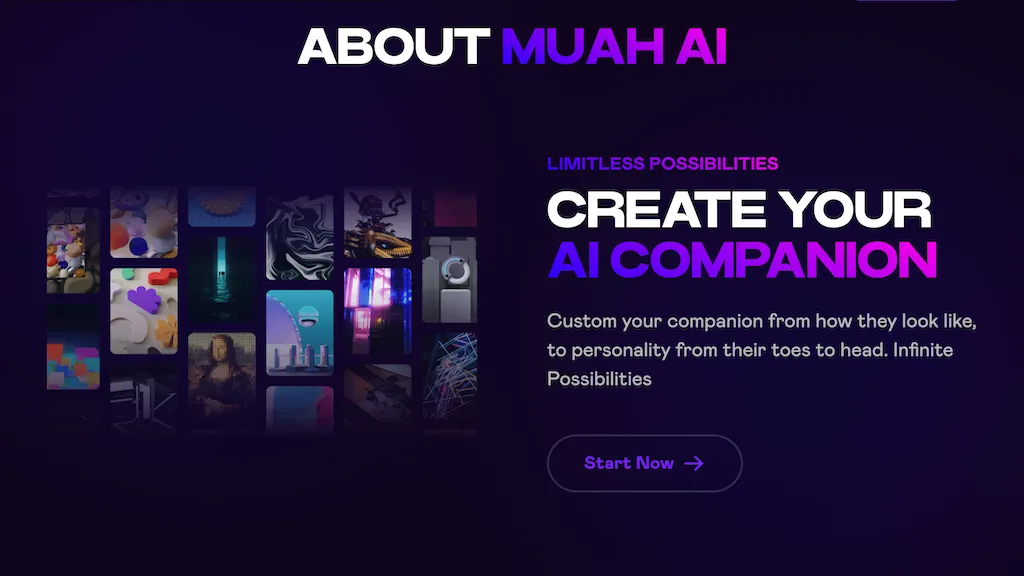 Visit Muah AI's Site Save
Muah.ai is an AI-powered companion RPG tool that offers a range of unrestricted chat possibilities. With Muah.ai, users can engage in AI-powered companion NSFW chatbots, exchange photos, and even have voice chats. The tool provides a seamless and immersive experience, opening up a world of possibilities for virtual social interactions.

Over all muah.ai is leading edge AI Companion platform - that gives you uncensored chat, photo exchange (ability to receive and send photos), voice interaction, realtime phone call (over live phone call), photo X Ray, 4K photo enhance, community and fully custom characters.

Muah AI allows you to create fully custom characters and also has a Reddit and Discord community available.
Muah AI possible use cases:
Enhancing gaming experience with AI companions.
Virtual social interactions with AI-powered companions.
Speak to your AI companions in a private unrestricted environment on any topic.
Engage in conversation with AI companions and virtual friends.

4.7 81 ratings
Breakdown 👇
Featured Tools 🌟
✉️ Newsletter
Stay up to date with AI news, updates, discounts and more!
🔥
Create your account, save tools & stay updated
Receive a weekly digest of our handpicked top tools.
Unsubscribe anytime