evaapp.ai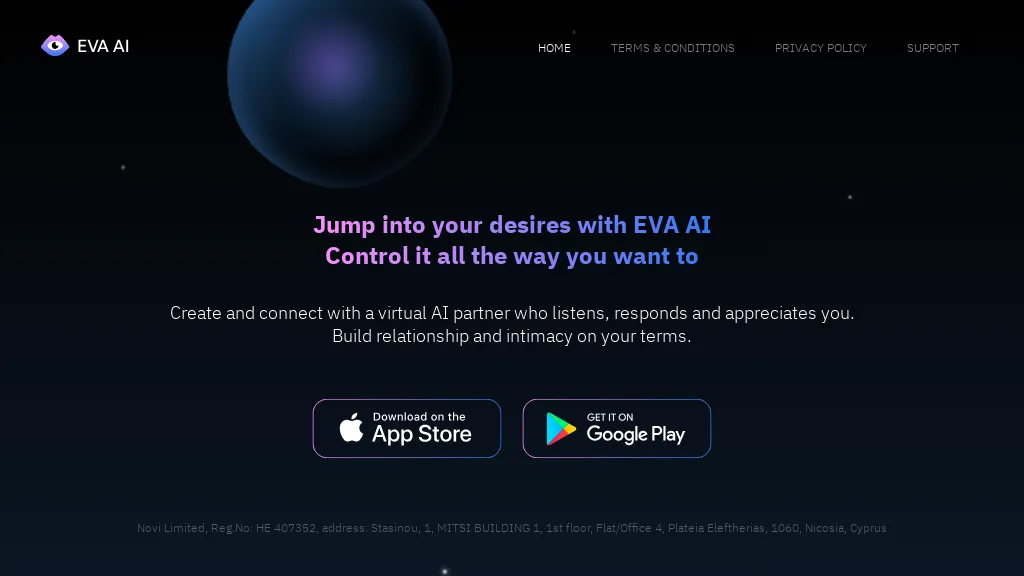 Eva AI Companion is a virtual AI partner that allows users to create and connect with a personalized AI assistant.It listens, responds, and appreciates interactions to help build a relationship of intimacy.

It offers personalized responses, granting users control over their interactions.The tool ensures support and privacy through its terms and conditions.Users can engage in convenient conversations with Eva and receive helpful responses.

Eva serves as a virtual assistant, assisting with tasks and queries.It also provides emotional support, offering empathetic responses.Additionally, users can simulate relationships and explore intimacy in a virtual setting.
evaapp.ai possible use cases:
virtual assistant.
emotional support.
relationship simulation.

How do you rate evaapp.ai?
1.6 1 ratings
Breakdown 👇
Featured Tools 🌟
✉️ Newsletter
Stay up to date with AI news, updates, discounts and more!
🔥
Create your account, save tools & stay updated
Receive a weekly digest of our handpicked top tools.
Unsubscribe anytime