Netwrck AI Chatbots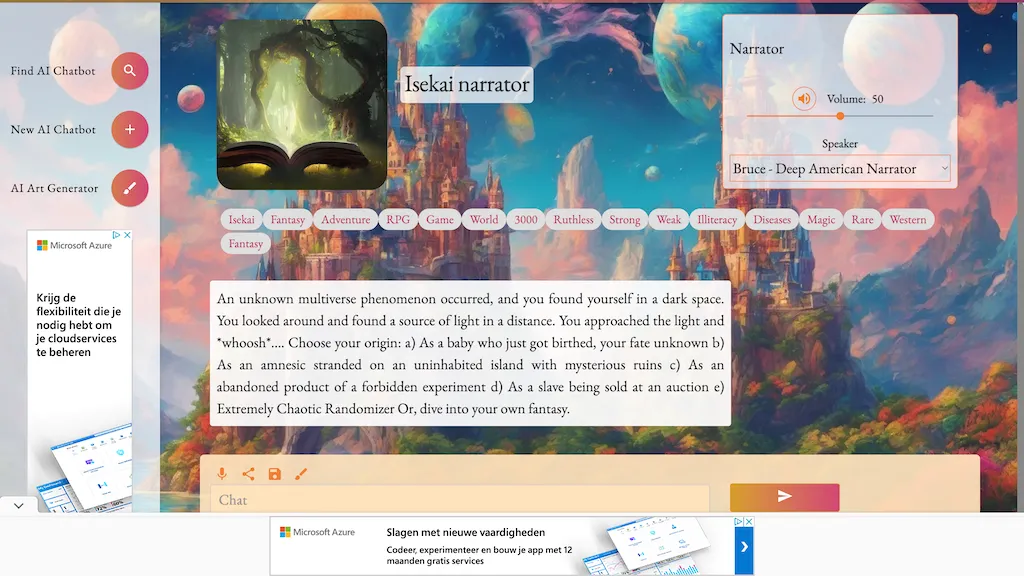 Visit Netwrck AI Chatbots's Site Save
What is Netwrck AI Chatbots? 5 0 ratings
Netwrck AI chatbots is an chatbots platform that offers a wide variety of AI characters, infinite AI drawn adventures beautifully narrated by AI chatbots and AI Anime Characters. Using the platform you can engage in chat with AI characters and companions and explore imaginary worlds without limits.
Netwrck AI Chatbots possible use cases:
Entertaining and interactive storytelling with AI characters..
Creating engaging and immersive user experiences through AI chat companions..
Exploring limitless imaginary worlds and narratives with AI-driven interactions..

How do you rate Netwrck AI Chatbots?
5 0 ratings
Breakdown 👇
Netwrck AI Chatbots is not rated yet, be the first to rate it
🔥
Create your account, save tools & stay updated
Receive a weekly digest of our handpicked top tools.
Unsubscribe anytime