AIsekai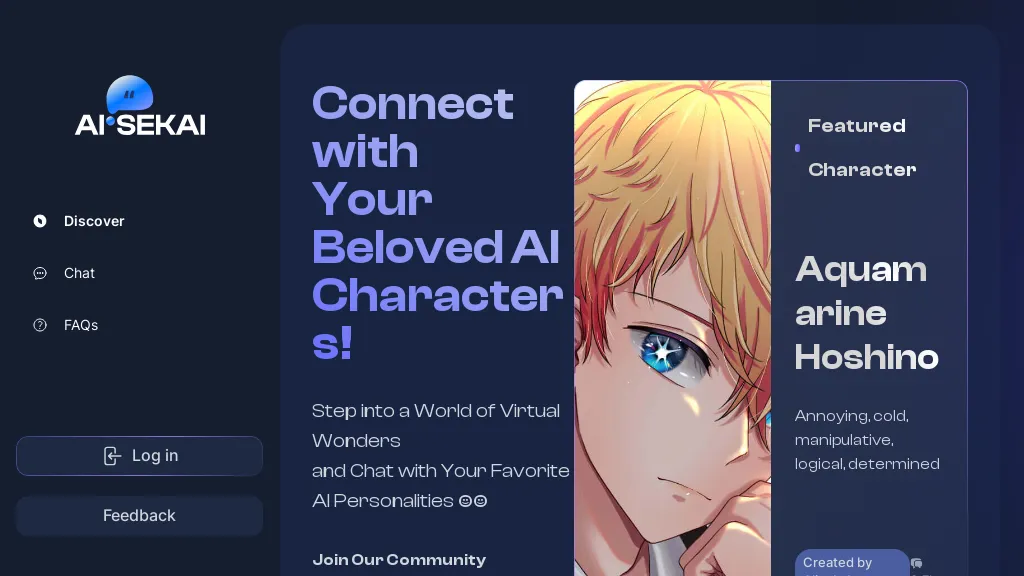 Visit AIsekai's Site Save
Introducing aisekai, an AI chat character platform where fiction comes to life! With a wide range of engaging fictional characters, you can now have tailored interactions with them including NSFW and unrestricted chat. Discover, chat, connect with your beloved AI characters. Step into the world of virtual wonders and chat with your favorite AI personalities! Join the community and interact with featured characters like Aquamarine Hoshino, Tatsumaki, Billie Eilish, Nayeon, Komi Shouko, Satoru Gojo, Akane Kurokawa, Gawr Gura, Megumin, and many more. Whether you're a fan of anime, real people, or fictional characters, aisekai has something for everyone.
AIsekai possible use cases:
Engaging with fictional characters.
Connecting with AI personalities.
Exploring virtual character interactions.

3.3 31 ratings
Breakdown 👇
Featured Tools 🌟
✉️ Newsletter
Stay up to date with AI news, updates, discounts and more!
🔥
Create your account, save tools & stay updated
Receive a weekly digest of our handpicked top tools.
Unsubscribe anytime