TavernAI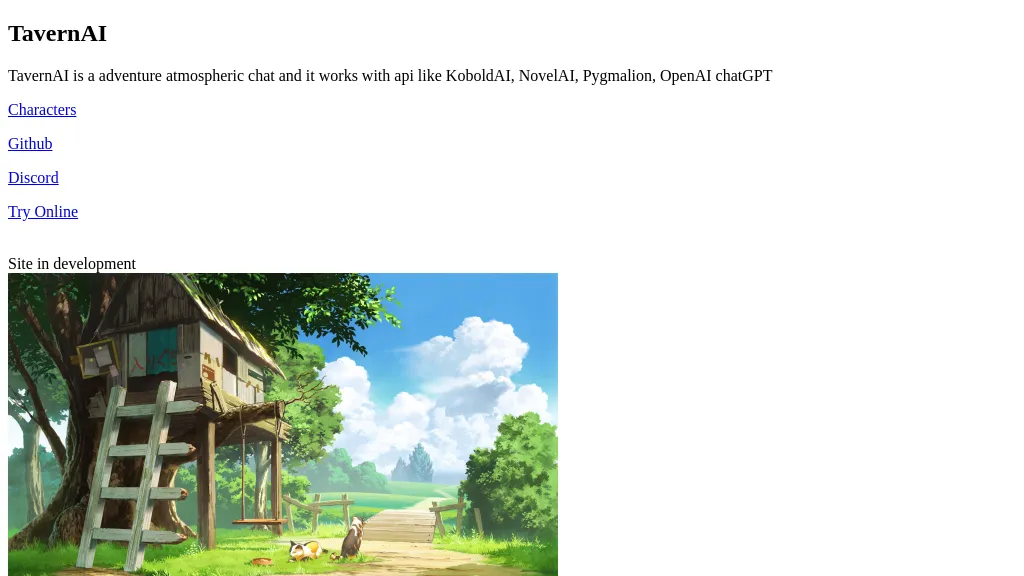 TavernAI is an adventure atmospheric chat with characters that supports multiple platforms like (KoboldAI, NovelAI, Pygmalion, OpenAI, Text-gen webUI) without filters. You can create AI characters of your choice and dive into your own adventures on tavern. It's opensource and completely free and provides a great chat experience with your AI virtual companions and friends.
TavernAI possible use cases:
Collaborative storytelling with AI characters.
Role-playing and world-building.
Interactive writing and creative exploration.

How do you rate TavernAI?
5 0 ratings
Breakdown 👇
TavernAI is not rated yet, be the first to rate it
Featured Tools 🌟
✉️ Newsletter
Stay up to date with AI news, updates, discounts and more!
🔥
Create your account, save tools & stay updated
Receive a weekly digest of our handpicked top tools.
Unsubscribe anytime