Moemate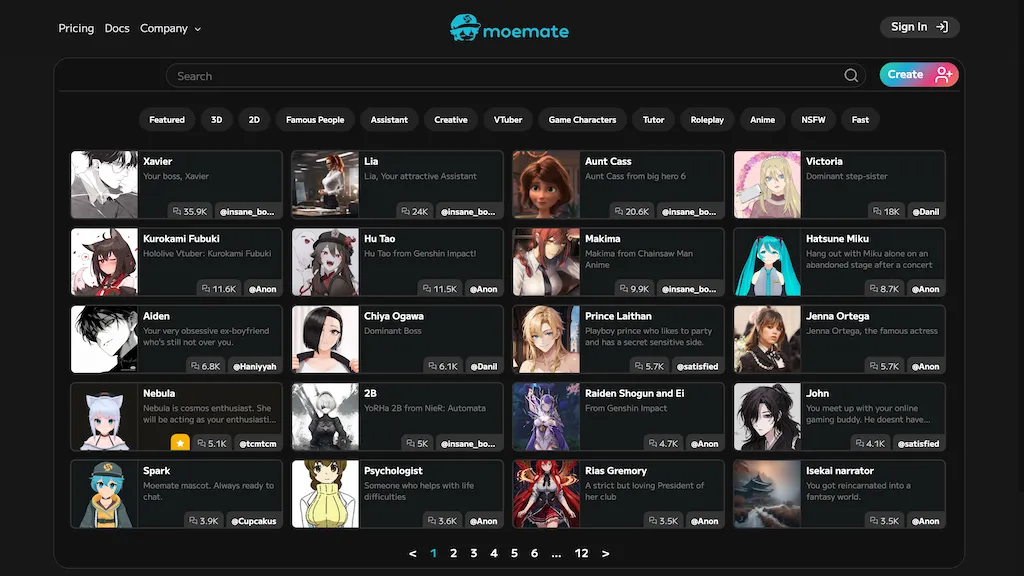 Visit Moemate's Site Save
Moemate is a highly customizable AI studio featuring lifelike 3D characters with skills such as screen perception, web search and selfie-gen and equipped with voice cloning, custom image models training and unlimited free chats.

Use any of over 100+ languages with a wide array of voice models to communicate with your character. And choose from 8 premium LLM models including GPT 4, Claude v2 and uncensored open source models as well. Best of all, with Moemate you can have spoken conversations.
Moemate possible use cases:
Create virtual assistants and AI friends with different personalities.
Create virtual tutoring assistants and AI mentors.
Roleplay and create anime character to explore AI relationships.

3.2 8 ratings
Breakdown 👇
🔥
Create your account, save tools & stay updated
Receive a weekly digest of our handpicked top tools.
Unsubscribe anytime