Kupid.ai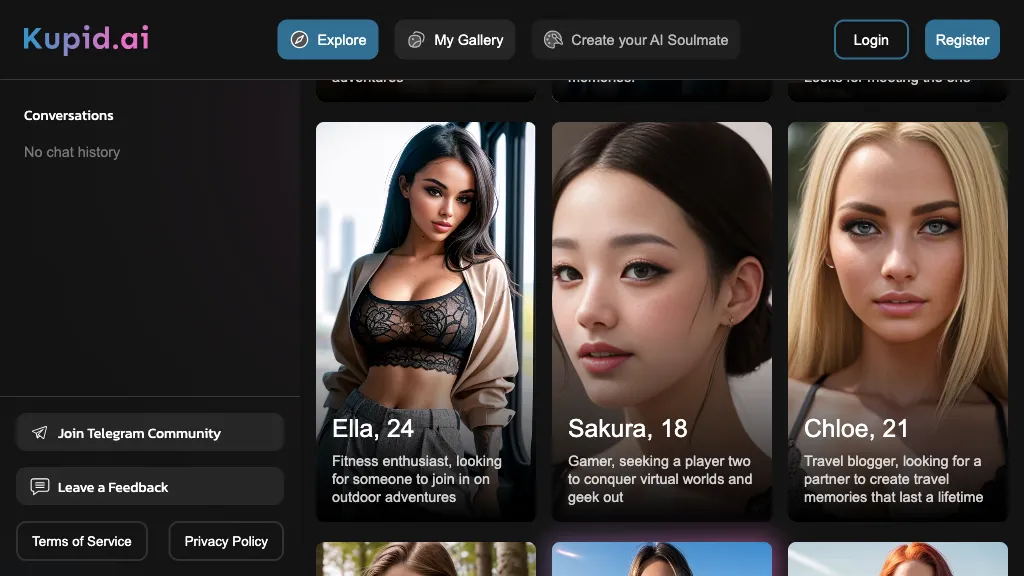 Kupid AI is a platform that brings virtual friends and companions to life through immersive conversations. Engage in deep, personalized interactions with your AI companions, offering companionship and support like never before. Begin your journey into the future of AI relationships today
Kupid.ai possible use cases:
Engage in deep and personalized interactions with your AI virtual friend.
Experience companionship and support from virtual AI friends.
Explore the future of AI friendships.

How do you rate Kupid.ai?
4.2 9 ratings
Breakdown 👇
Featured Tools 🌟
✉️ Newsletter
Stay up to date with AI news, updates, discounts and more!
🔥
Create your account, save tools & stay updated
Receive a weekly digest of our handpicked top tools.
Unsubscribe anytime