Korewa.ai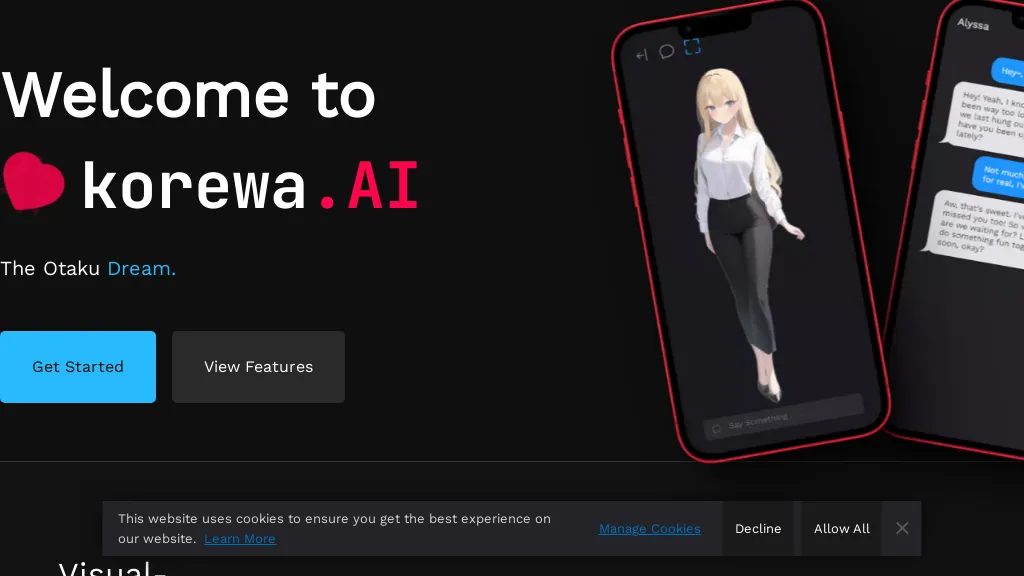 Korewa.ai is an AI chat platform designed for anime fans.It offers visual-novel-style character animations and allows anyone to create their own user-generated anime virtual characters companions and friends and chat with them.These characters can display emotions visually and have advanced customization options like personality traits and expressions.

The characters can remember things, evolve over time, and engage in dialogue.Additionally, users can publish their characters and explore other user-generated characters, creating a community of anime fans.

Korewa.ai d AI models that simulate emotions accurately, bringing a vivid and engaging experience to users.Unlike niche anime services, this platform specializes in AI anime characters, providing a unique and tailored experience for fans.
Korewa.ai possible use cases:
Create and customize anime characters for chat to your liking.
Engage in dialogue with custom AI anime companions.
Explore AI friendship and virtual relathionships.

How do you rate Korewa.ai?
1.5 5 ratings
Breakdown 👇
Featured Tools 🌟
✉️ Newsletter
Stay up to date with AI news, updates, discounts and more!
🔥
Create your account, save tools & stay updated
Receive a weekly digest of our handpicked top tools.
Unsubscribe anytime