GPT for Slides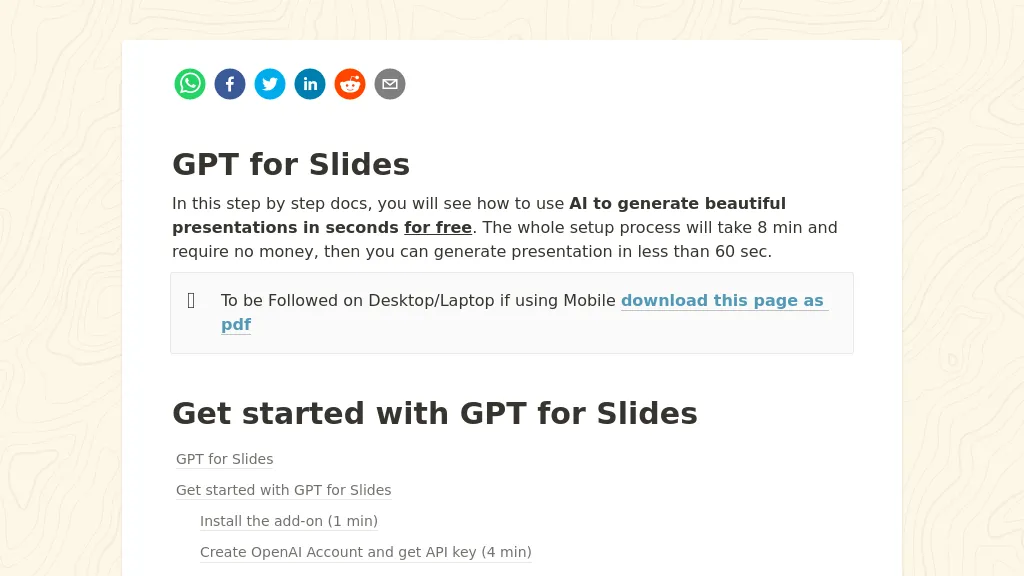 Visit GPT for Slides's Site Save
What is GPT for Slides? 4 1 ratings
GPT for Slides is a Google Slide add-on is AI-Powered Text To Presentation Tool that summarizes and creates presentation slides from any piece of text.
GPT for Slides Highlights:
✅ Get started with GPT for Slides
✅ Install the add-on (1 min)
✅ Create OpenAI Account and get API key (4 min)
✅ Setup API key to MagicSlides (2 min)
✅ Create your First Presentation with AI (2 min)
GPT for Slides possible use cases:
Quickly create presentations from text.
Summarize long documents into concise presentations.
Automate presentation creation process.

How do you rate GPT for Slides?
🔥
Create your account, save tools & stay updated
Receive a weekly digest of our handpicked top tools.
Unsubscribe anytime