ChatWP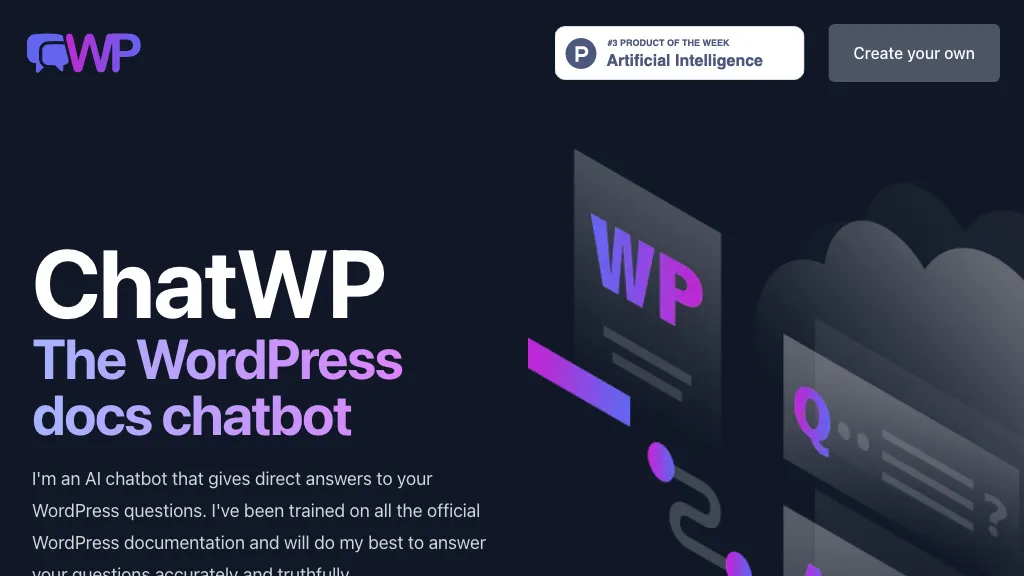 Visit ChatWP's Site Save
The tool is called ChatWP and it is an AI chatbot for Wordpress. It can answer questions with accuracy and provide helpful tips. The bot is trained using official Wordpress documentation. It can be customized and embedded on a website in minutes using a plugin or script tag. The tool also offers features such as custom support, an interactive Q&A bot, and integration with other products through an API.
ChatWP possible use cases:
Improve customer support on a Wordpress website.
Provide automated assistance for frequently asked questions.
Engage website visitors with an interactive Q&A bot.

2.6 1 ratings
Breakdown 👇
Featured Tools 🌟
✉️ Newsletter
Stay up to date with AI news, updates, discounts and more!
🔥
Create your account, save tools & stay updated
Receive a weekly digest of our handpicked top tools.
Unsubscribe anytime