AIssistify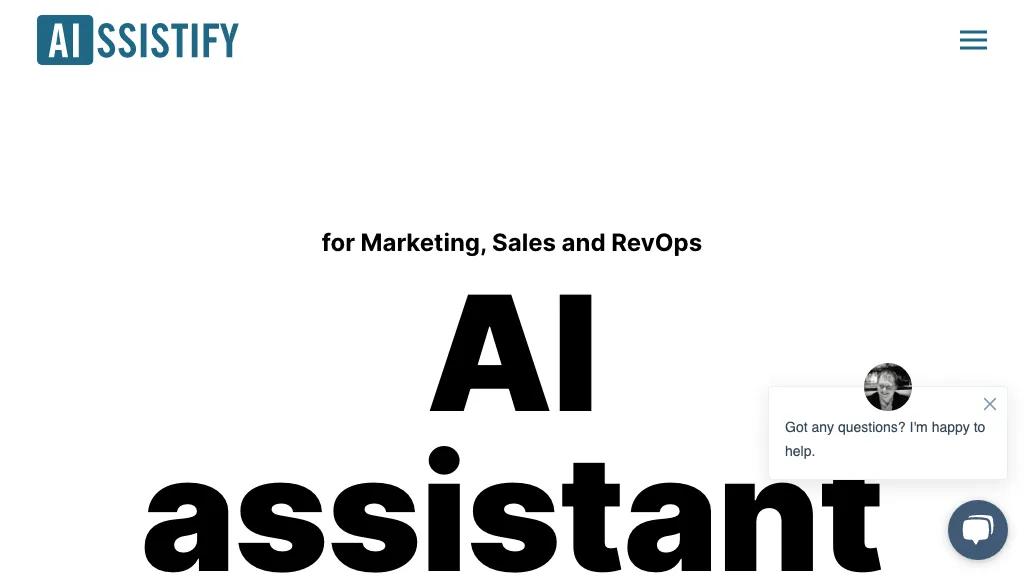 Aissistifi is an AI tool for B2B sales and marketing. It can assist users in generating better responses, rewriting content, and generating long-tail keywords. It integrates with Hubspot CRM and uses OpenAI's GPT-4 model. It can also automate outbound and inbound campaigns, content generation, and social media post creation. Custom AI solutions and data preparation services are available for enterprise clients.
AIssistify possible use cases:
Generate better email responses.
Automate social media posts.
Create long-tail keywords.

How do you rate AIssistify?
5 0 ratings
Breakdown 👇
AIssistify is not rated yet, be the first to rate it
Featured Tools 🌟
✉️ Newsletter
Stay up to date with AI news, updates, discounts and more!
🔥
Create your account, save tools & stay updated
Receive a weekly digest of our handpicked top tools.
Unsubscribe anytime