SEO Content AI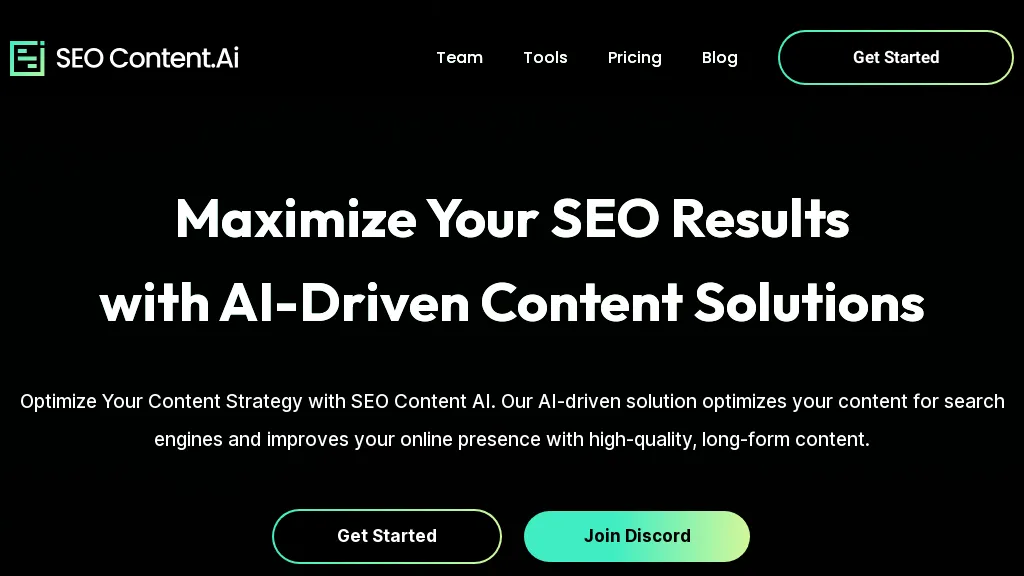 Visit SEO Content AI's Site Save
What is SEO Content AI? 5 0 ratings
SEO Content AI is an AI-driven content optimization tool that enhances your online presence and maximizes SEO results.With its powerful features, you can generate high-quality, long-form content that is optimized for search engines.

It offers a variety of functions, such as bulk content generation, content cluster creation, and multi-language content generation, allowing you to create in-depth and keyword-optimized content that reaches a global audience.

The tool also provides AI-powered internal linking, automatically creating internal links within your content to improve SEO.Additionally, it offers grammar and plagiarism grouping, organizing articles into parent and sub-topics on your website.

SEO Content AI enables you to achieve precise alignment with your content goals through tailored content creation, allowing you to optimize your content with exact keyword targeting.It also offers convenient content automation, streamlining the creation process by importing keywords directly into the tool.
SEO Content AI possible use cases:
Generate high-quality, keyword-optimized content.
Create content clusters for improved SEO.
Automate content creation with AI.
Optimize content with precise keyword targeting.
Improve internal linking for better SEO.

How do you rate SEO Content AI?
5 0 ratings
Breakdown 👇
SEO Content AI is not rated yet, be the first to rate it
Featured Tools 🌟
✉️ Newsletter
Stay up to date with AI news, updates, discounts and more!
🔥
Create your account, save tools & stay updated
Receive a weekly digest of our handpicked top tools.
Unsubscribe anytime