AI Transcriptions by Riverside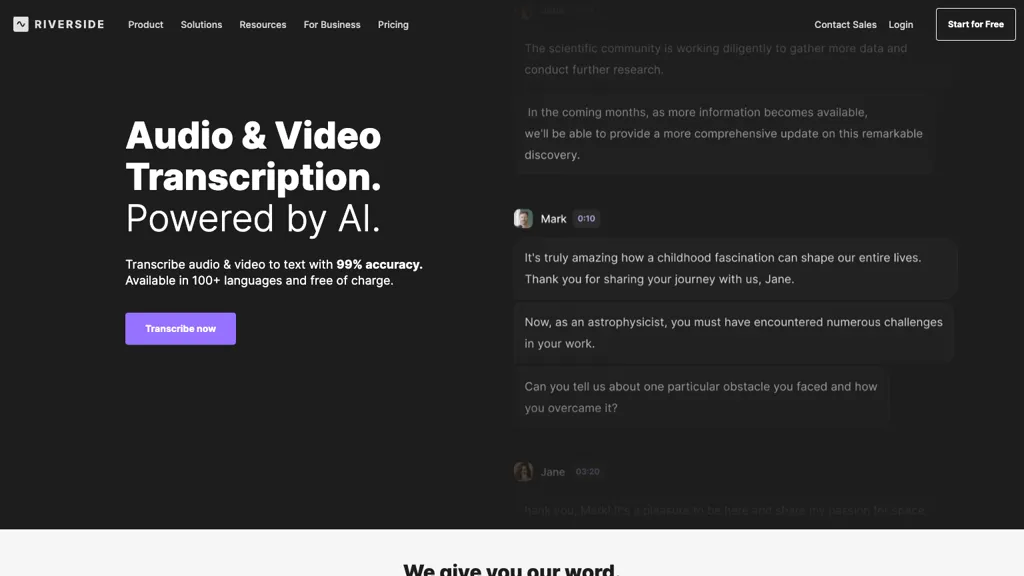 Visit AI Transcriptions by Riverside's Site Save
What is AI Transcriptions by Riverside? 5 1 ratings
This AI tool provides highly accurate transcripts in over 100 languages, supporting MP3, WAV, MP4, and MOV file types. No sign-up is required, and unlimited transcripts are free. It also has audio and video editing capabilities and can detect and identify speakers.
AI Transcriptions by Riverside possible use cases:
Transcribing interviews and meetings.
Creating subtitles for videos.
Converting audio lectures into text for accessibility.

How do you rate AI Transcriptions by Riverside?
Featured Tools 🌟
✉️ Newsletter
Stay up to date with AI news, updates, discounts and more!
🔥
Create your account, save tools & stay updated
Receive a weekly digest of our handpicked top tools.
Unsubscribe anytime