Transkribieren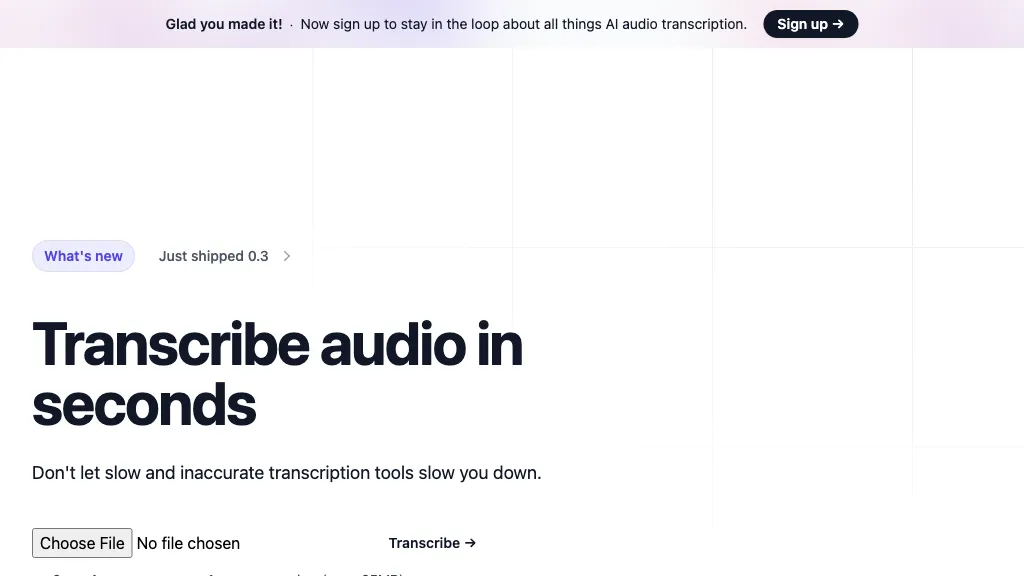 Visit Transkribieren's Site Save
What is Transkribieren? 5 0 ratings
Transcrib is an AI-based audio transcription tool that can transcribe audio in seconds. It supports various audio formats including MP3, MP4, and WAV with a maximum file size of 25 MB. The tool ensures accuracy and speed in transcription, without slowing down the process. The latest update, 0.3, has already been shipped.
Transkribieren possible use cases:
Convert audio interviews to text.
Transcribe lectures for note-taking.
Create captions for videos.

How do you rate Transkribieren?
5 0 ratings
Breakdown 👇
Transkribieren is not rated yet, be the first to rate it
Featured Tools 🌟
✉️ Newsletter
Stay up to date with AI news, updates, discounts and more!
🔥
Create your account, save tools & stay updated
Receive a weekly digest of our handpicked top tools.
Unsubscribe anytime