2Short.Ai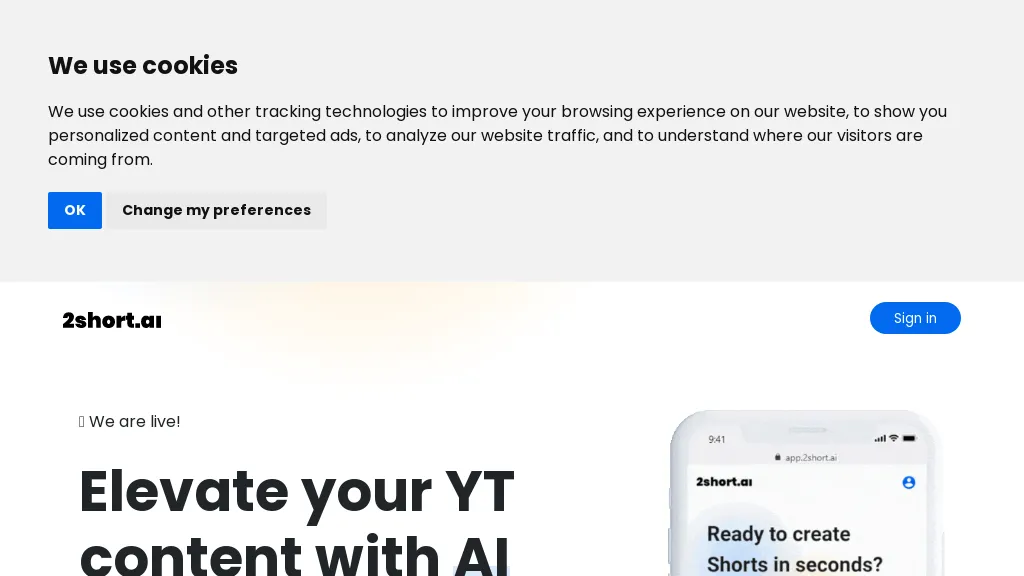 AI-powered tool that helps YouTube creators maximize reach and grow their subscriber base by extracting short clips from long videos and repurposing them for social media and other platforms . The tool uses AI to identify the most engaging parts of a video and automatically generates the optimal length for each clip. The generated clips can then be quickly shared across multiple platforms, allowing YouTube creators to increase their reach and grow their subscriber base.
2Short.Ai Highlights:
✅ Elevate your youtube content with AI generated short
2Short.Ai possible use cases:
Create engaging social media content.
Maximize reach and grow subscriber base.
Save time on video editing.

How do you rate 2Short.Ai?
4.7 3 ratings
Breakdown 👇
🔥
Create your account, save tools & stay updated
Receive a weekly digest of our handpicked top tools.
Unsubscribe anytime