UseChat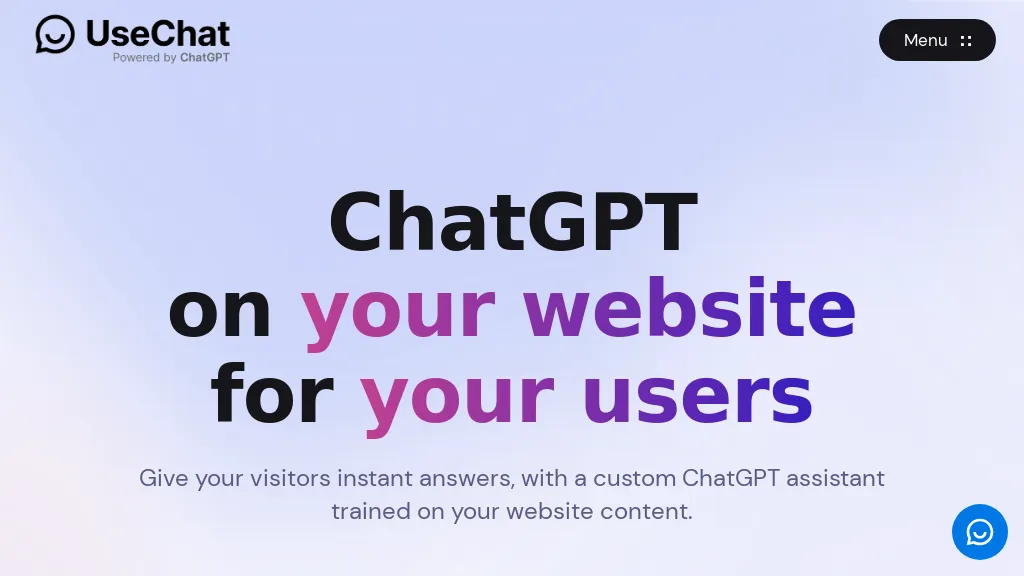 Visit UseChat's Site Save
Usechat.ai is an AI-powered chatbot tool that focuses on providing instant answers to website visitors.The main features of the tool include the ability to create custom chatbot assistants trained on website content, the option to embed the chatbot anywhere on the site, and the power of ChatGPT, a leading AI model, to engage visitors and help users find the answers they need.

Usechat supports both small and large websites, with a website content ingest engine that can handle thousands of pages.Users can watch conversations in real-time and browse historical conversations.Customization options include setting a custom welcome message and branding/styling the chatbot.


UseChat possible use cases:
Create custom chatbot assistants based on website information.
Embed chatbot on website for customer support.
Engage visitors and help users find answers for FAQs.

5 0 ratings
Breakdown 👇
UseChat is not rated yet, be the first to rate it
Featured Tools 🌟
✉️ Newsletter
Stay up to date with AI news, updates, discounts and more!
🔥
Create your account, save tools & stay updated
Receive a weekly digest of our handpicked top tools.
Unsubscribe anytime