threado.com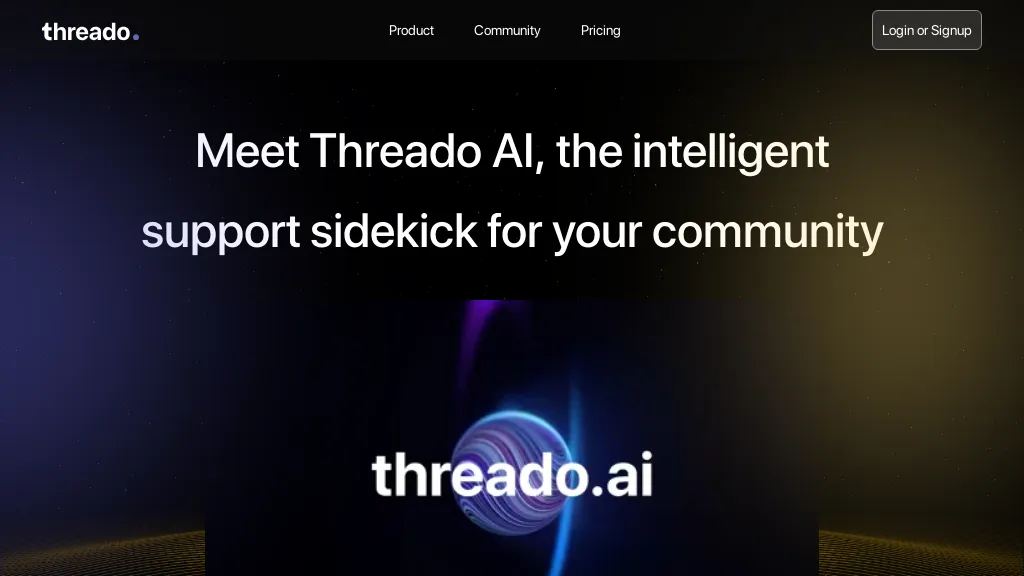 Threado AI is an AI-powered community support tool that helps build and nurture communities. It offers features such as custom-trained AI to provide instant answers to community queries on platforms like Slack, Discord, and webpages. Users can test and customize the AI's performance, fine-tune its behavior, and deploy it to provide support anywhere. The tool also integrates seamlessly with email marketing and customer support workflows. Threado AI offers actionable insights to scale smarter workflows and communities. It allows users to measure and review the AI's performance and drive meaningful improvements to forge stronger connections with the community. The tool makes it easy to scale the personal touch across the community and is highly praised by community managers for its simplicity and effectiveness.
threado.com Highlights:
🤖 Custom-train your AI with your community's conversations, support URLs, documentation, and PDFs.
🤝 Install it on Slack, Discord or embed it on your webpage and provide instant support anywhere.
📈 Understand your community's needs, visualize your sidekick's performance, and train it to improve and learn constantly.

threado.com possible use cases:
Instantly answer community queries.
Provide chat agent to answer community questions on every platform.
Get actionable insights measure and review bot's performance.

How do you rate threado.com?
5 0 ratings
Breakdown 👇
threado.com is not rated yet, be the first to rate it
Featured Tools 🌟
✉️ Newsletter
Stay up to date with AI news, updates, discounts and more!
🔥
Create your account, save tools & stay updated
Receive a weekly digest of our handpicked top tools.
Unsubscribe anytime