TheToolBus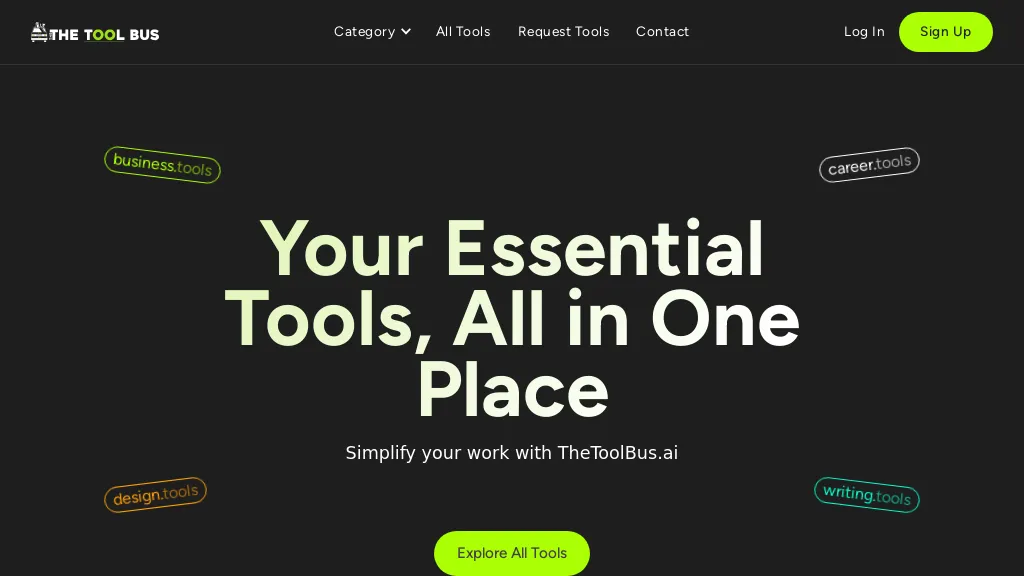 TheToolBus.ai is an multi AI tools website in one that offers a wide range of tools to simplify and enhance various aspects of work. Whether you're in design, writing, business, or career development, TheToolBus.ai can help. With just three easy steps, you can discover and access the tools you need to boost your performance and save time and money. The platform is community-driven, meaning you can suggest tools and the team will strive to turn them into reality. Regular updates ensure that fresh and trending tools are available to meet the evolving demands of the digital age. Some of the popular tools available include a cover letter generator, PDF to Word file converter, image compressor, URL shortener, audio to text converter, and a short story generator. These tools are designed to help you streamline your workflow, improve productivity, and achieve better results. TheToolBus.ai is your one-stop-shop for essential AI tools, making it easier than ever to simplify your work and progress towards your goals.
TheToolBus possible use cases:
Discover and access tools to boost performance.
Save time and money with AI tools.
Streamline workflow and improve productivity.

How do you rate TheToolBus?
5 0 ratings
Breakdown 👇
TheToolBus is not rated yet, be the first to rate it
Featured Tools 🌟
✉️ Newsletter
Stay up to date with AI news, updates, discounts and more!
🔥
Create your account, save tools & stay updated
Receive a weekly digest of our handpicked top tools.
Unsubscribe anytime