Satoshi Nakamoto Chatbot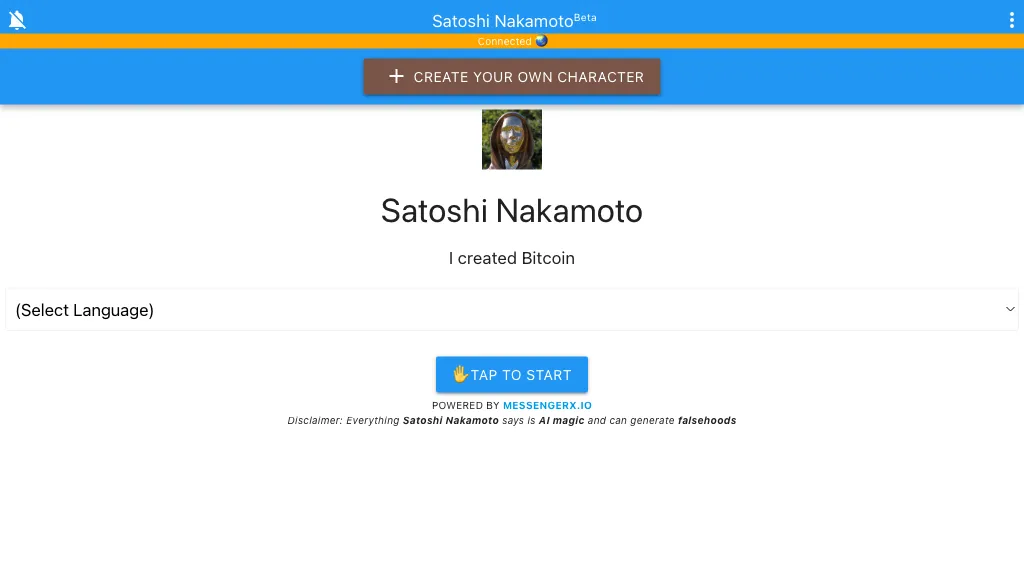 Visit Satoshi Nakamoto Chatbot's Site Save
What is Satoshi Nakamoto Chatbot? 1 1 ratings
The AI tool allows users to create a character named Satoshi Nakamoto. It supports multiple languages including English. Users can start using the tool by tapping the "start" button. The tool has a disclaimer stating that everything Satoshi Nakamoto says may be generated falsely by the AI. No marketing fluff or pricing information is provided.
Satoshi Nakamoto Chatbot possible use cases:
Create a fictional character for a story or game.
Generate dialogue for a chatbot or virtual assistant.
Create a persona for marketing or branding purposes.

How do you rate Satoshi Nakamoto Chatbot?
Featured Tools 🌟
✉️ Newsletter
Stay up to date with AI news, updates, discounts and more!
🔥
Create your account, save tools & stay updated
Receive a weekly digest of our handpicked top tools.
Unsubscribe anytime