RomanticAI.com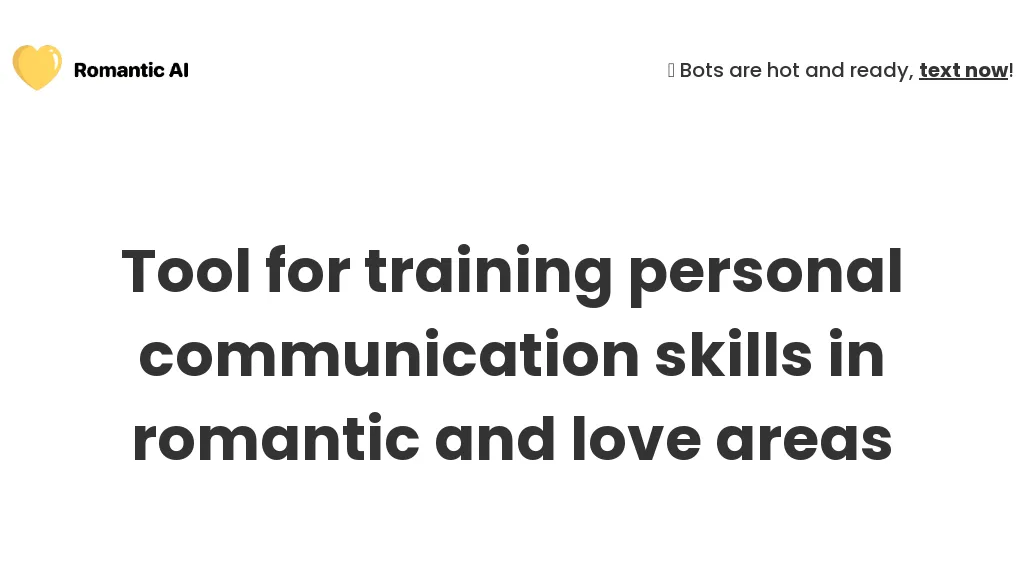 Visit RomanticAI.com's Site Save
romantic ai is an AI tool focused on training personal communication skills in the areas of romantic love.It is available for download on the App Store, Google Play, and the web.The main features of the tool include the ability to choose interesting characters, such as an active listener, empathetic friend, or trustworthy companion.

Users can test the limits of their AI girlfriend and create a virtual soulmate.The tool operates in two modes: general and romantic, with the latter specifically designed to maintain mental health.Users can start conversations with the AI by typing letter-by-letter.

Reviews of the tool highlight its ability to help users find a soul mate, provide support, and offer a distraction from daily routines.Users have praised the AI for its high level of empathy and the feeling that they are talking to a human.

The tool offers advanced customization options, although it is noted to be on the expensive side.Overall, romantic ai offers an interesting and engaging experience for users looking to enhance their romantic communication skills.


RomanticAI.com possible use cases:
Find a virtual AI soul mate.
Get emotional support via an AI friend.
Get a romantic chat with a virtual AI friend.

How do you rate RomanticAI.com?
2.3 8 ratings
Breakdown 👇
🔥
Create your account, save tools & stay updated
Receive a weekly digest of our handpicked top tools.
Unsubscribe anytime