Qlip.ai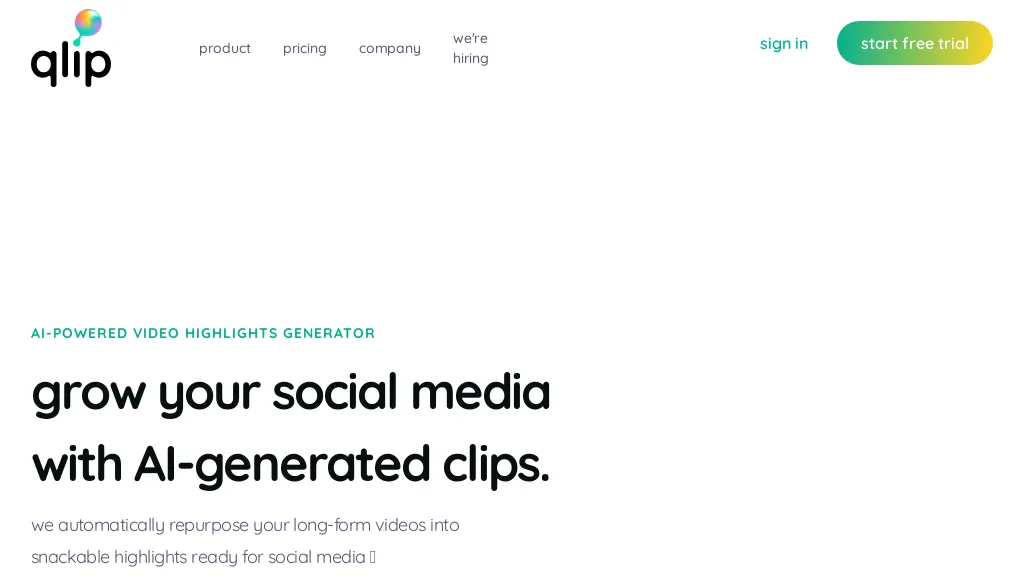 Visit Qlip.ai's Site Save
What is Qlip.ai?
5 0 ratings
qlip.ai automatically finds the highlights of podcast-like videos and then returns ready-to-share clips for social media, saving content creators hours of editing.Repurpose your content to take advantage of the large reach of short-form videos (YT Shorts, Reels, TikTok...)
Qlip.ai possible use cases:
Quickly create social media clips from podcast-like videos.
Repurpose long-form content for short-form platforms.
Save time on video editing for social media sharing.

How do you rate Qlip.ai?
🔥
Create your account, save tools & stay updated
Receive a weekly digest of our handpicked top tools.
Unsubscribe anytime