Procys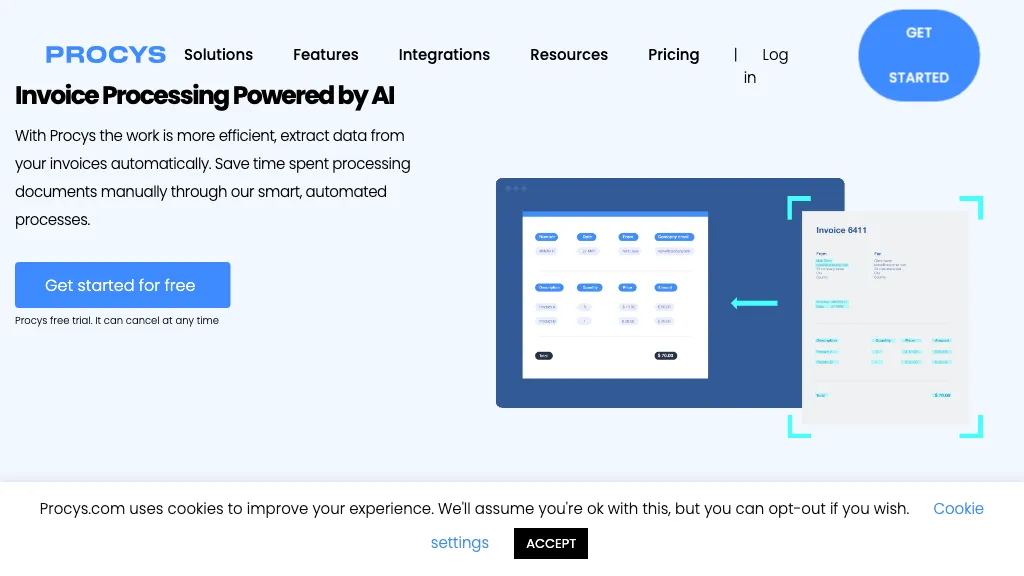 Visit Procys's Site Save
Invoice Processing Powered by AI With Procys the work is more efficient, extract data from your invoices automatically. Save time spent processing documents manually through our smart, automated processes.   Digitize, validate and extract information from invoices automatically.
Procys possible use cases:
Reduce manual invoice processing time.
Improve accuracy of invoice data extraction.
Streamline accounts payable processes.

🔥
Create your account, save tools & stay updated
Receive a weekly digest of our handpicked top tools.
Unsubscribe anytime