PrivateGPT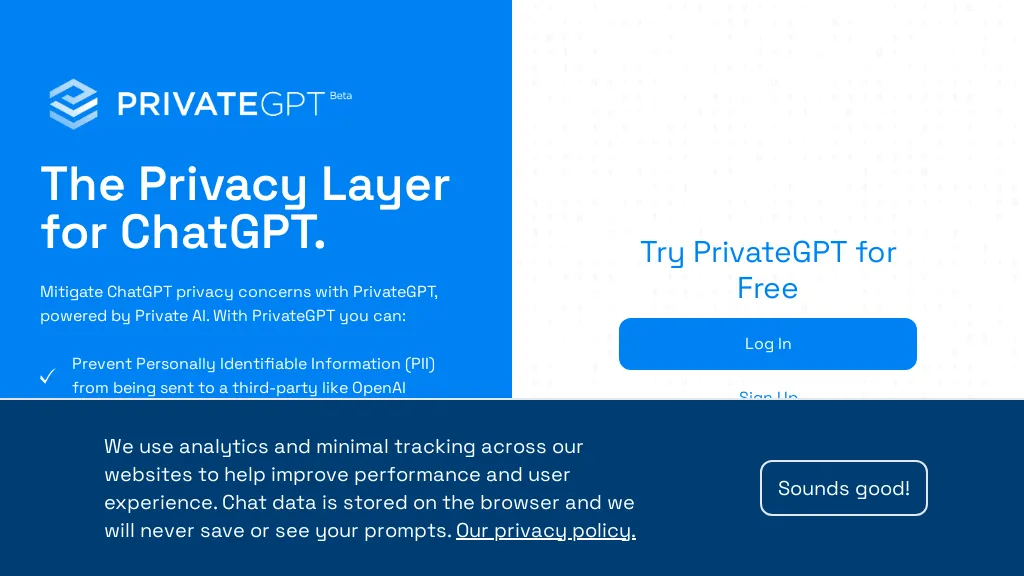 Interact privately with your documents using the power of GPT, 100% privately, no data leaks. Ask questions to your documents without an internet connection, using the power of LLMs. 100% private, no data leaves your execution environment at any point. You can ingest documents and ask questions without an internet connection using langchain and GPT4ALL.
PrivateGPT possible use cases:
Securely analyze confidential documents.
Privately query sensitive information.
Confidentially interact with private documents.

How do you rate PrivateGPT?
5 0 ratings
Breakdown 👇
PrivateGPT is not rated yet, be the first to rate it
🔥
Create your account, save tools & stay updated
Receive a weekly digest of our handpicked top tools.
Unsubscribe anytime