Oxolo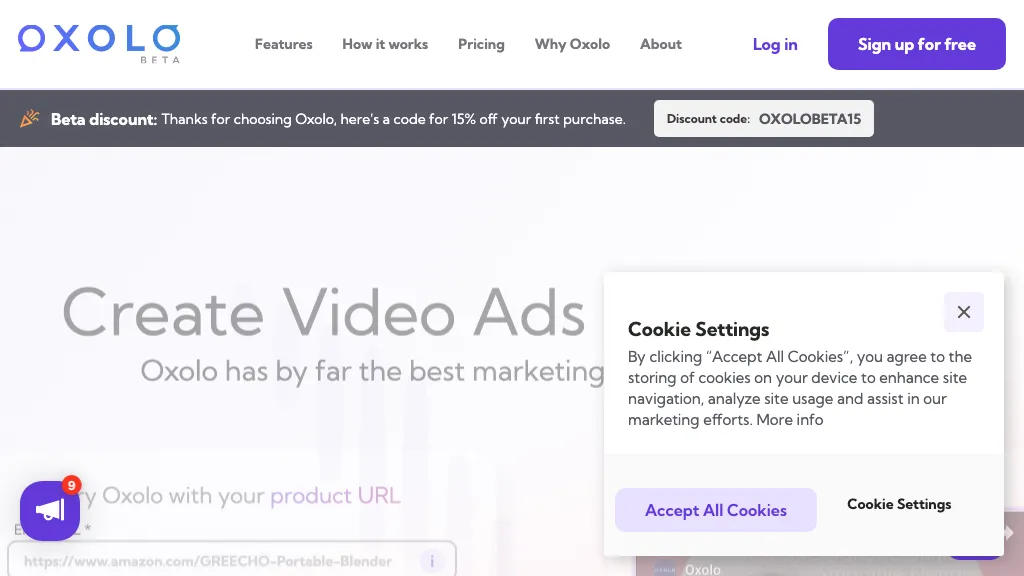 Visit Oxolo's Site Save
What is Oxolo?
5 0 ratings
Oxolo is an AI-powered video creation tool designed specifically for e-commerce businesses. With Oxolo, users can create video ads with just a few clicks, resulting in engaging marketing content that drives sales.

The tool works in four simple steps: users enter the URL of their product listing, Oxolo automatically generates a video script, handles all aspects of video production including actors, voice-overs, music, and imagery, and provides a user-friendly editor for final customization.

E-commerce sellers of Oxolo have praised its professional quality, affordability, and positive impact on SEO rankings and traffic. Compared to traditional film production and other online video makers, Oxolo stands out with its ease of use, script-writing assistance, and focus on conquering platforms like Amazon.
Oxolo possible use cases:
Increase website traffic and engagement with video of products..
Boost sales and revenue by creating AI generated videos..
Humanize e-commerce by building trust.

How do you rate Oxolo?
🔥
Create your account, save tools & stay updated
Receive a weekly digest of our handpicked top tools.
Unsubscribe anytime