AI Product Photos by CreatorKit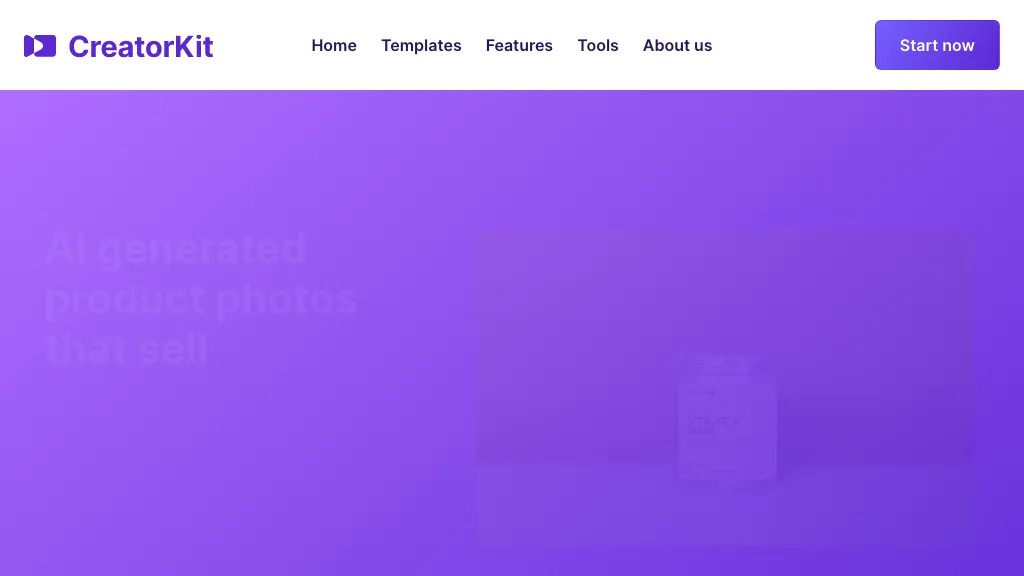 Visit AI Product Photos by CreatorKit's Site Save
What is AI Product Photos by CreatorKit? 5 0 ratings
The AI tool generates product photos with professional backgrounds, proven to increase sales in seconds. It integrates with Shopify and has zero quality loss compared to the original product image. It is free to generate unlimited product photos without any payment required, unlike other tools. It is powered by Diffusion Model, a text-to-image model optimized for sales.
AI Product Photos by CreatorKit possible use cases:
Quickly generate high-quality product photos for e-commerce websites.
Improve product listings on online marketplaces like Amazon and eBay.
Create professional product photos for social media advertising campaigns.

How do you rate AI Product Photos by CreatorKit?
5 0 ratings
Breakdown 👇
AI Product Photos by CreatorKit is not rated yet, be the first to rate it
🔥
Create your account, save tools & stay updated
Receive a weekly digest of our handpicked top tools.
Unsubscribe anytime