Mokker AI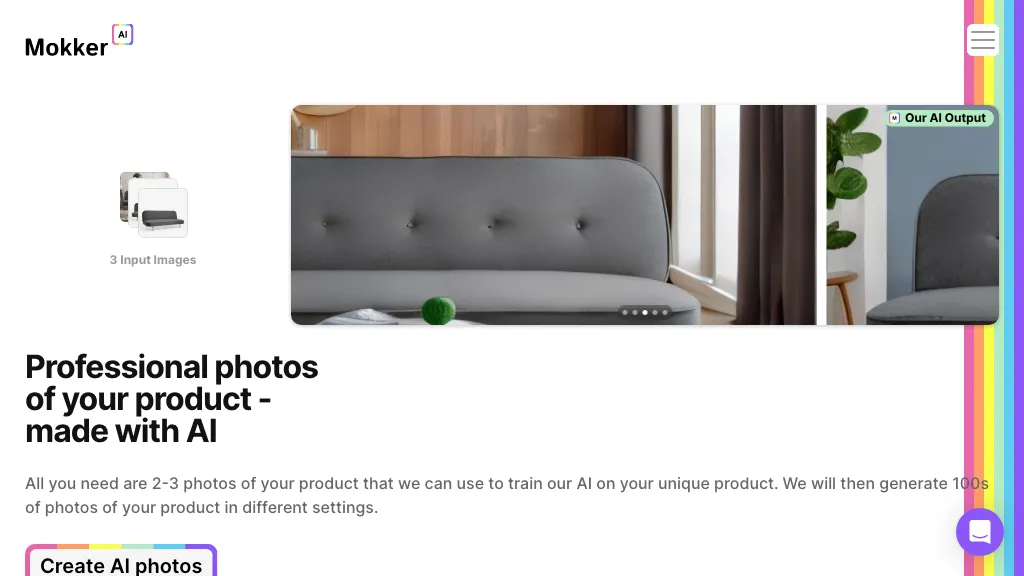 Mokker.ai is a website that offers Artificial Intelligence (AI) solutions for photo editing and marketing. It uses AI to replace the background of photos, create photo shoots for marketing, and generate hundreds of products images in minutes.
Mokker AI possible use cases:
Quickly generate product images for e-commerce.
Create marketing materials with custom photo shoots.
Efficiently edit and enhance photos with AI technology.

How do you rate Mokker AI?
0 0 ratings
Breakdown 👇
Mokker AI is not rated yet, be the first to rate it
Featured Tools 🌟
✉️ Newsletter
Stay up to date with AI news, updates, discounts and more!
🔥
Create your account, save tools & stay updated
Receive a weekly digest of our handpicked top tools.
Unsubscribe anytime