MagicBrief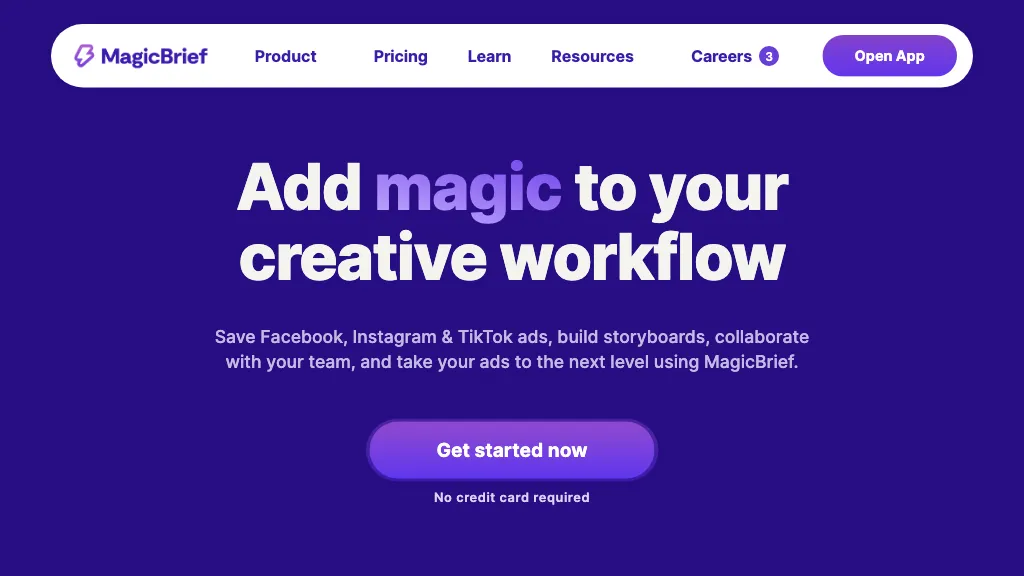 MagicBrief is a tool that helps with ad workflow, allows users to build ad libraries, create storyboards, collaborate with teams, and has AI tools to help analyze video ads. It also offers features such as unlimited folders, filters, and tag options. Users can save ads to their library even after they are no longer running.
MagicBrief possible use cases:
Create and manage ad campaigns.
Collaborate with team members on ad projects.
Analyze video ads with AI tools.

How do you rate MagicBrief?
5 0 ratings
Breakdown 👇
MagicBrief is not rated yet, be the first to rate it
Featured Tools 🌟
✉️ Newsletter
Stay up to date with AI news, updates, discounts and more!
🔥
Create your account, save tools & stay updated
Receive a weekly digest of our handpicked top tools.
Unsubscribe anytime