Live3d Anime Generator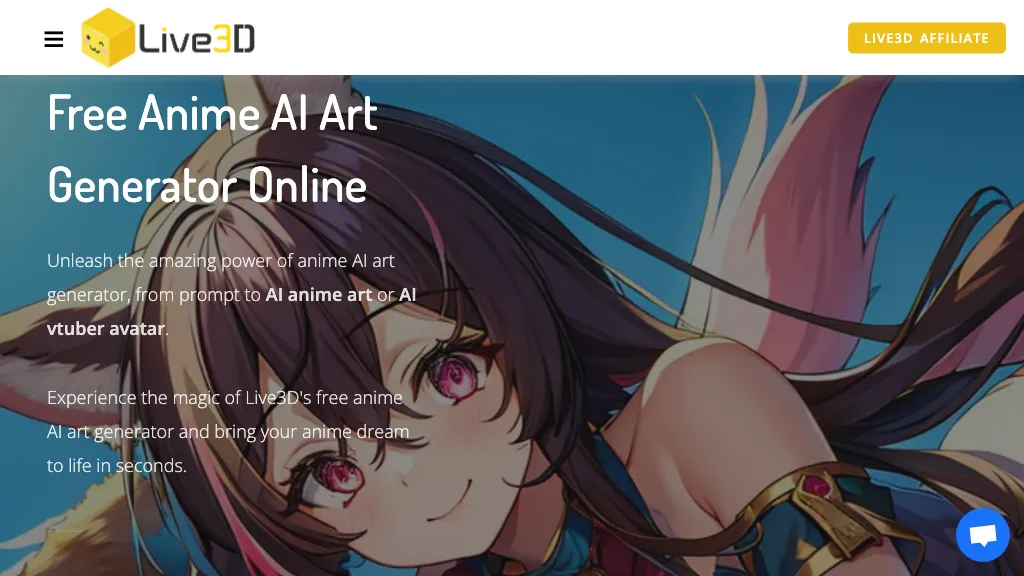 Visit Live3d Anime Generator's Site Save
What is Live3d Anime Generator? 5 0 ratings
Live3D offers a free anime AI art generator that allows users to create unique anime art without needing painting skills. The tool enables anyone to enter prompts for the anime art they want to generate and creates unique and stunning anime pictures that perfectly match the prompts.

Additionally, the AI anime art generator also allows users to create AI VTuber avatars by choosing the best AI avatars with several simple steps. Live3D's AI anime art generator integrates stable and efficient training models that provide a variety of anime art styles, such as realistic anime art style, oil painting art style, and black and white manga style.

The tool is a convenient tool for generating anime-inspired artwork, aiding creative projects, and offering inspiration, reference material, and a starting point for customization.
Live3d Anime Generator possible use cases:
Create unique anime art without painting skills.
Generate AI VTuber anime avatars.
Create anime art for personal projects, movies or stories.

How do you rate Live3d Anime Generator?
5 0 ratings
Breakdown 👇
Live3d Anime Generator is not rated yet, be the first to rate it
🔥
Create your account, save tools & stay updated
Receive a weekly digest of our handpicked top tools.
Unsubscribe anytime