Hentai Generator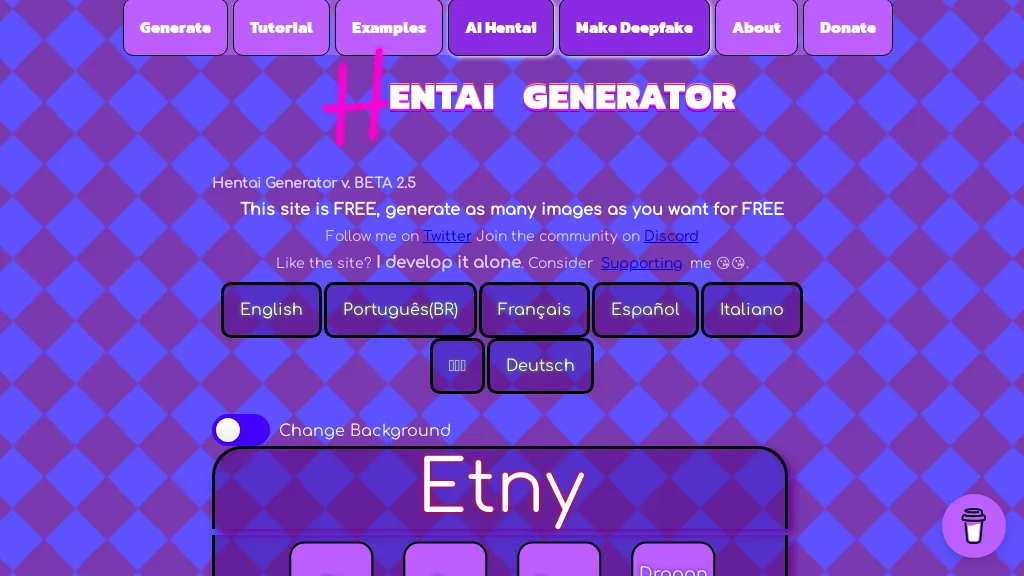 Visit Hentai Generator's Site Save
HentaiGenerator is an AI-powered tool that allows users to create unique and high-quality hentai images for free. With this tool, users can explore new worlds and characters or create their own artwork. The possibilities are endless, and users can generate as many images as they want. The tool provides options to customize the image size, style (cartoon, realistic, 3D), and even offers an upscale feature. Users can also add their own images and apply various effects.
Hentai Generator possible use cases:
Exploring new anime characters worlds and characters.
Creating original hentai artwork.
Customizing and enhancing anime images.
clothes remover.
nude girl.
nsfw images.
remove clothes.

How do you rate Hentai Generator?
2.5 5 ratings
Breakdown 👇
🔥
Create your account, save tools & stay updated
Receive a weekly digest of our handpicked top tools.
Unsubscribe anytime