Jedi GPT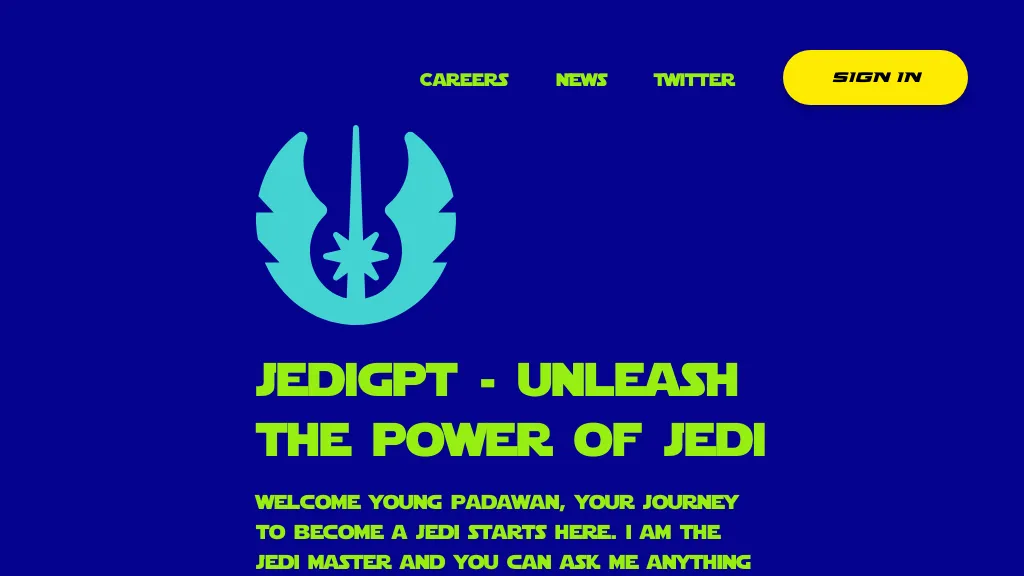 Jedigpt is an AI tool designed to help aspiring Jedi navigate their way through their career and stay updated with the latest news and trends. With Jedigpt, you can ask any question you have and receive insightful responses from a Jedi Master. By harnessing the power of the Force, Jedigpt provides guidance and sheds light on the path to success, keeping the darkness at bay. For the best experience, you can use Jedigpt through Telegram chat or web chat. Feel confident in your journey to become a Jedi with Jedigpt by your side. Powered by Tradomate.
Jedi GPT possible use cases:
Get Jedi career guidance.
Ask questions to a Jedi Master.
Navigate your career as a Jedi master.

How do you rate Jedi GPT?
5 0 ratings
Breakdown 👇
Jedi GPT is not rated yet, be the first to rate it
Featured Tools 🌟
✉️ Newsletter
Stay up to date with AI news, updates, discounts and more!
🔥
Create your account, save tools & stay updated
Receive a weekly digest of our handpicked top tools.
Unsubscribe anytime