ChatGPT (OpenAI)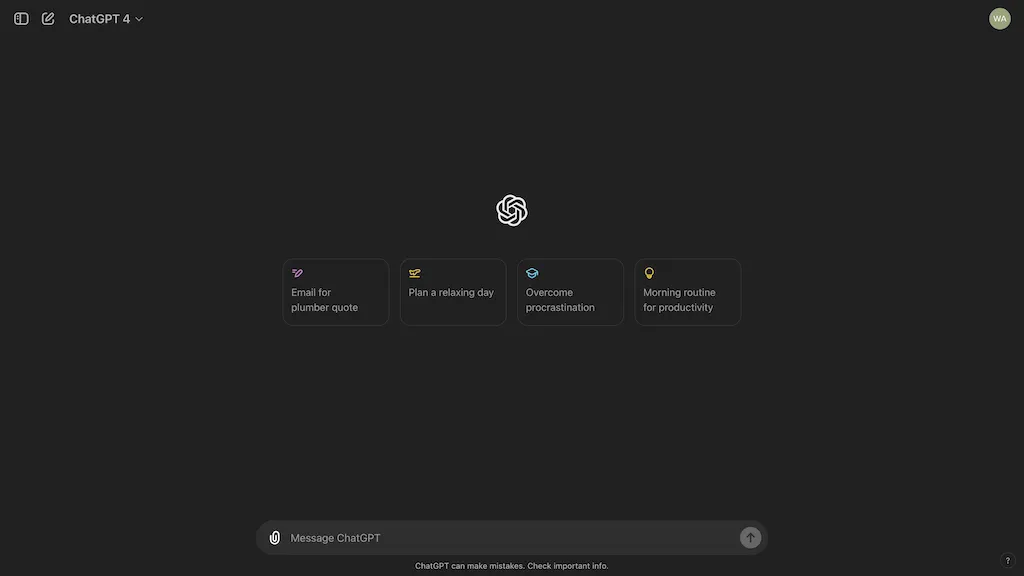 Visit ChatGPT (OpenAI)'s Site Save
What is ChatGPT (OpenAI)? 5 2 ratings
ChatGPT a large language model general purpose chat interface that allows users to ask any question or prompt to AI - The tool most other writing tools are based on.
ChatGPT (OpenAI) possible use cases:
Get quick answers to questions in a conversational style.
Generate writing prompts to get assistance in writing emails, articles and more.
Assist in brainstorming ideas.
Get help in writing snippets of code and analyzing them.

How do you rate ChatGPT (OpenAI)?
🔥
Create your account, save tools & stay updated
Receive a weekly digest of our handpicked top tools.
Unsubscribe anytime