CareerGPT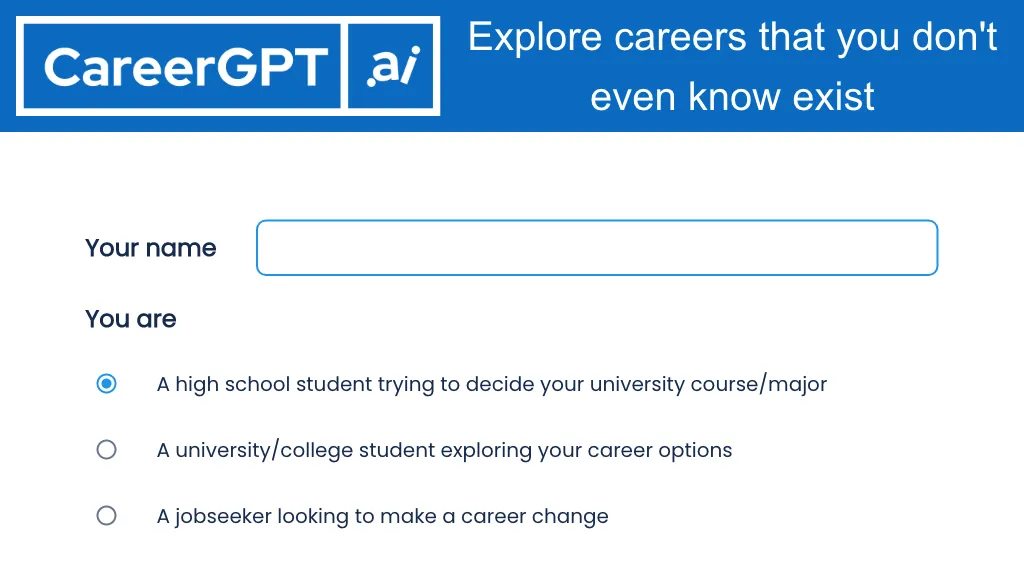 CareerGpt.ai is an AI tool that helps high school and college students, as well as job seekers, explore career options they may not have previously considered. It uses a chatbot powered by an API to provide practical and realistic results, with options for both practical and creative career paths.
CareerGPT possible use cases:
Helping high school students explore career options.
Assisting college students in finding suitable career paths.
Providing job seekers with alternative career options.

How do you rate CareerGPT?
5 0 ratings
Breakdown 👇
CareerGPT is not rated yet, be the first to rate it
Featured Tools 🌟
✉️ Newsletter
Stay up to date with AI news, updates, discounts and more!
🔥
Create your account, save tools & stay updated
Receive a weekly digest of our handpicked top tools.
Unsubscribe anytime