Holoworld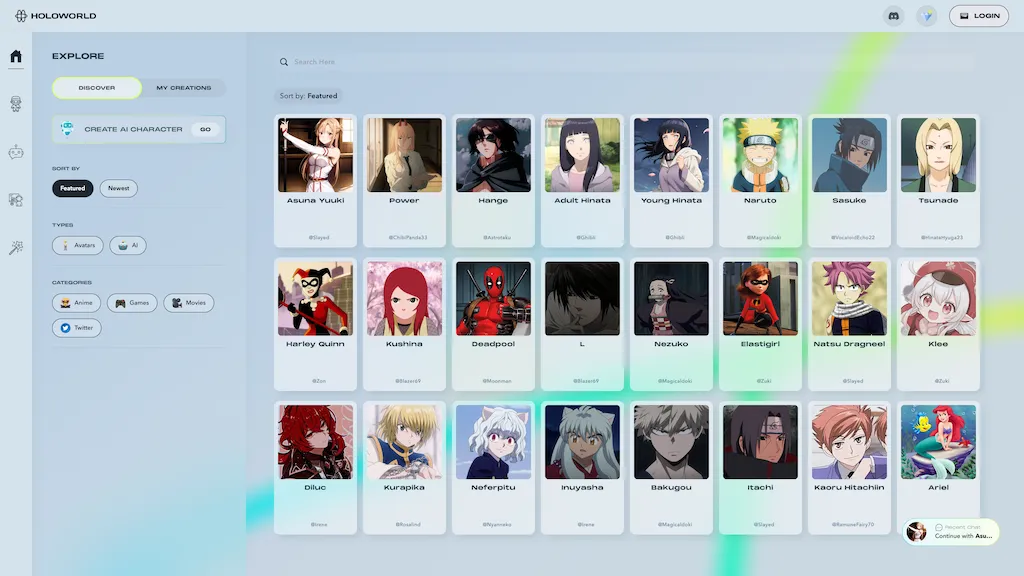 Holoworld AI is a platform that allows you to chat with you favorite AI characters and avatars, You can even build your own with our 3D Avatar kit.Start Vtubing with them right away and create content on all social platforms from Twitch to TikTok.

Create your own adventures and chat with your AI character friends on any topic and explore your imaginative creations.You can customize your character to your liking its personality, behavior, emotions, MBTI, zodiac, and more.

Also you will customize the look and style of your 3D avatar, clothes, accessories, and more.
Holoworld possible use cases:
Engage in conversations and content creation with your favorite AI characters.
Customize AI characters to explore imaginative creations and personalize their personalities.
Build and customize your own 3D avatar for unique Vtubing experiences on various social platforms.

How do you rate Holoworld?
4.5 6 ratings
Breakdown 👇
🔥
Create your account, save tools & stay updated
Receive a weekly digest of our handpicked top tools.
Unsubscribe anytime