Gling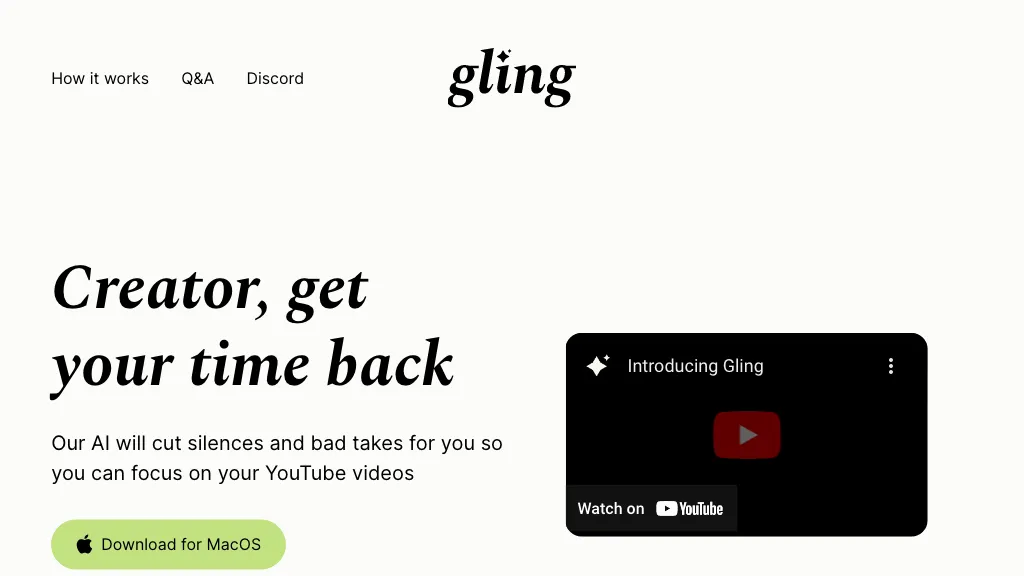 Visit Gling's Site Save
What is Gling?
0 0 ratings
The tool is called Gling and it is an AI video editing tool for YouTubers. It automatically detects and removes silence and unwanted parts from raw video or audio recordings, resulting in a more focused and professional-looking video. Gling supports multiple language and exporting options, and can be integrated into popular video editors.
Gling possible use cases:
Create professional-looking YouTube videos.
Edit raw video or audio recordings quickly and easily.
Integrate with popular video editors for seamless workflow.

How do you rate Gling?
🔥
Create your account, save tools & stay updated
Receive a weekly digest of our handpicked top tools.
Unsubscribe anytime