DapperGPT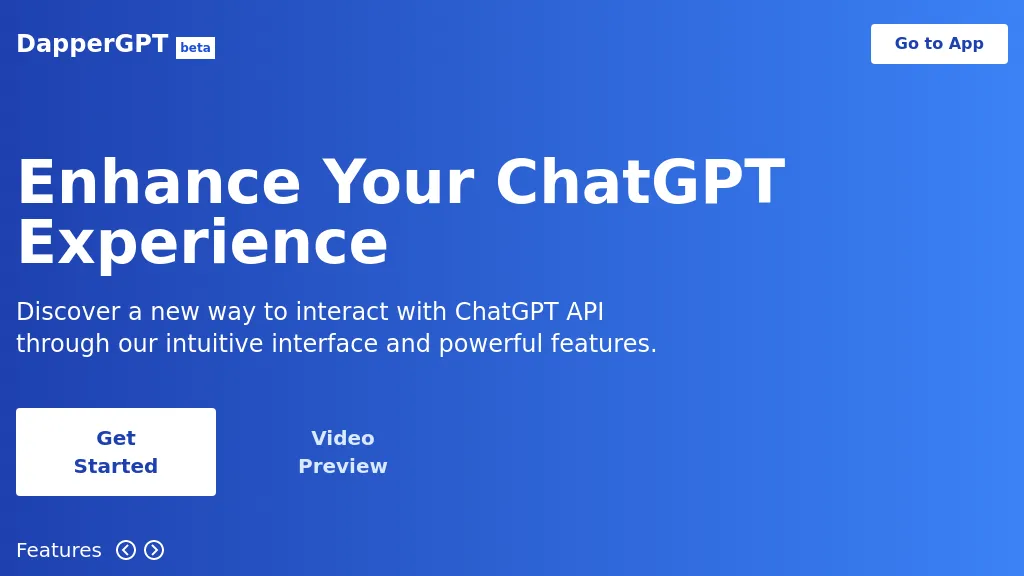 Supercharged ChatGPT experience with better chat UI, notes, and write helper chrome extensions for popular sites.The Chat has features like smart search, pin favorite chat, character instruction & prompt customization, voice-to-text, text-to-voice and many more to improve chatgpt experience.
DapperGPT possible use cases:
Enhancing customer support interactions.
Streamlining team communication.
Improving personal productivity.

How do you rate DapperGPT?
5 0 ratings
Breakdown 👇
DapperGPT is not rated yet, be the first to rate it
Featured Tools 🌟
✉️ Newsletter
Stay up to date with AI news, updates, discounts and more!
🔥
Create your account, save tools & stay updated
Receive a weekly digest of our handpicked top tools.
Unsubscribe anytime