AI-Speeder.com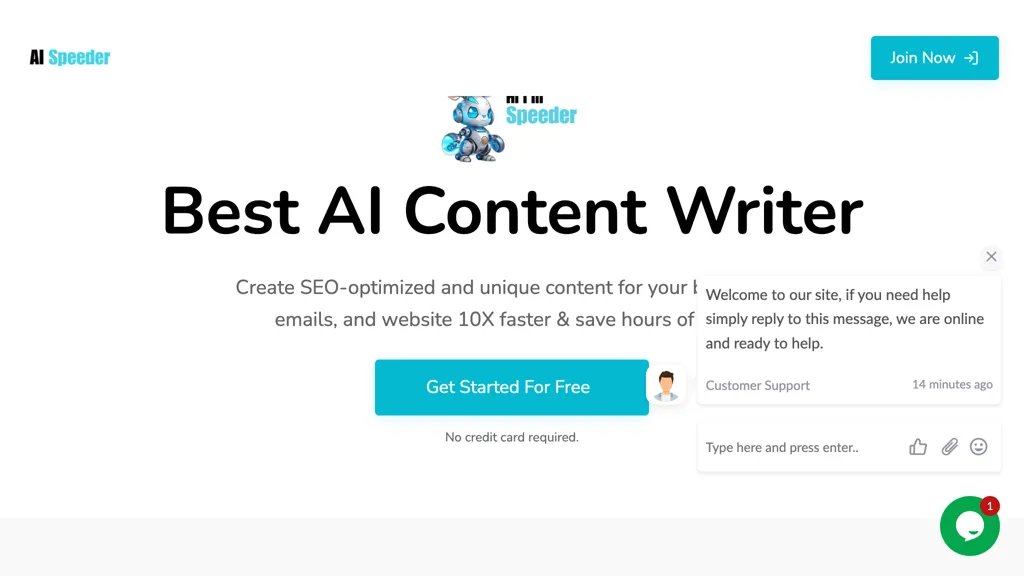 Visit AI-Speeder.com's Site Save
What is AI-Speeder.com? 5 0 ratings
The AI Speeder is an AI tool that focuses on generating unique content and images quickly and efficiently.With over 60 content creation templates, users can create SEO-optimized content for various purposes such as blogs, ads, emails, and websites.

The tool offers features like article writing, rewriting, outlining, and summarizing, making it suitable for writers, bloggers, and content creators.Additionally, it provides tools for social media posts, marketing tools like Facebook and Google ads, and email campaigns.

The AI Speeder also offers features like tone changing, translating content into different languages, generating FAQs and answers, and creating testimonials and reviews.
AI-Speeder.com possible use cases:
Create SEO-optimized content for your personal and business blog.
Generate engaging articles quickly that are uniquely written for your business.
Improve content creation efficiency by using pre-written templates.

How do you rate AI-Speeder.com?
5 0 ratings
Breakdown 👇
AI-Speeder.com is not rated yet, be the first to rate it
Featured Tools 🌟
✉️ Newsletter
Stay up to date with AI news, updates, discounts and more!
🔥
Create your account, save tools & stay updated
Receive a weekly digest of our handpicked top tools.
Unsubscribe anytime