WriteGPT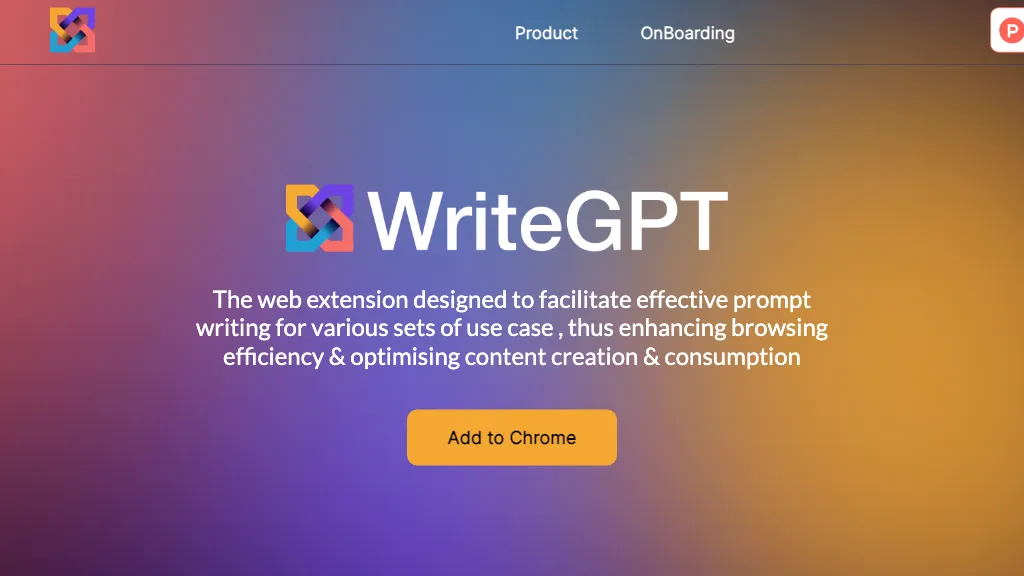 WriteGPT is a multi-functional web extension that helps streamline the browsing experience by providing effective prompt engine content creation and consumption through OpenAI's GPT language model. It facilitates prompt engine with a multi-layer custom prompt and suggestions feature to enable the best-tailored output. It supports a variety of use cases, including summarizing content, email replies, research, content rewriting, reviewing code, and more. The tool is available on both desktop and mobile versions, and data privacy is ensured through various security measures taken by OpenAI. It uses ChatGPT API, a state-of-the-art language model that generates human-like text based on given prompts.
WriteGPT possible use cases:
Summarizing content.
Email replies.
Content rewriting.

How do you rate WriteGPT?
🔥
Create your account, save tools & stay updated
Receive a weekly digest of our handpicked top tools.
Unsubscribe anytime