Wondershare VirtuLook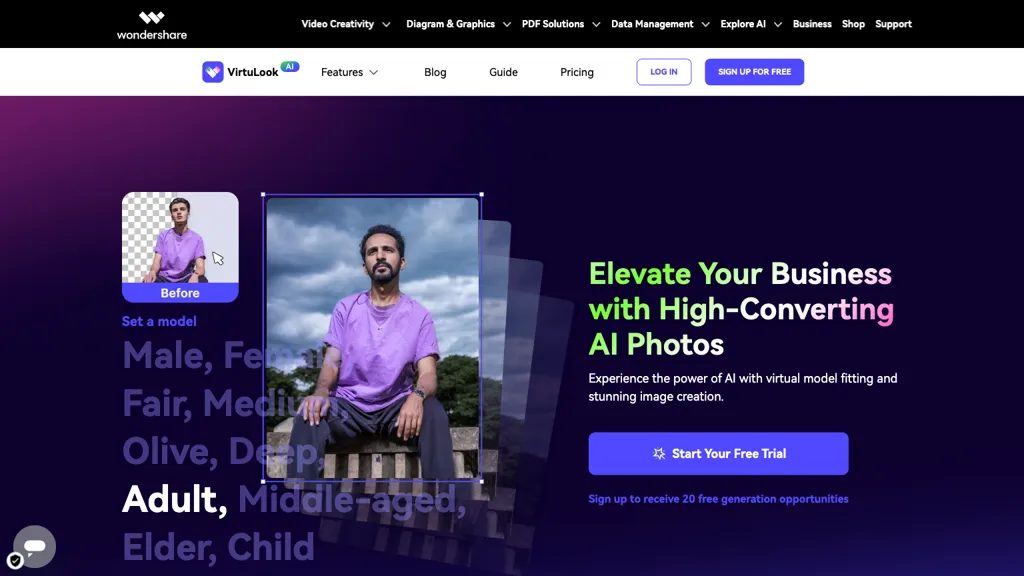 Visit Wondershare VirtuLook's Site Save
What is Wondershare VirtuLook? 1 2 ratings
Virtulook is an AI-powered product photo generator that allows you to easily create high-quality photographs of your products. With its intuitive interface, you can generate stunning images for your products. VirtuLook empowers users to produce fantastic product photos through simple text or images, saving image creation costs and enhancing product conversion rates.

The tool also offers AI-generated backgrounds to enhance your product images and increase sales. Virtulook is a cost-effective solution that cuts down on production time and expenses, enabling you to stay ahead of the competition and drive increased sales. The tool offers a streamlined workflow and delivers consistent and visually appealing product visuals. You can try Virtulook for free and experience the power of AI in product photography.
Wondershare VirtuLook possible use cases:
Create high-quality product photographs for your ecommerce store.
Visualize clothing creations with virtual models.
Enhance product images with AI-generated backgrounds.

How do you rate Wondershare VirtuLook?
🔥
Create your account, save tools & stay updated
Receive a weekly digest of our handpicked top tools.
Unsubscribe anytime