Video Generator by Vidds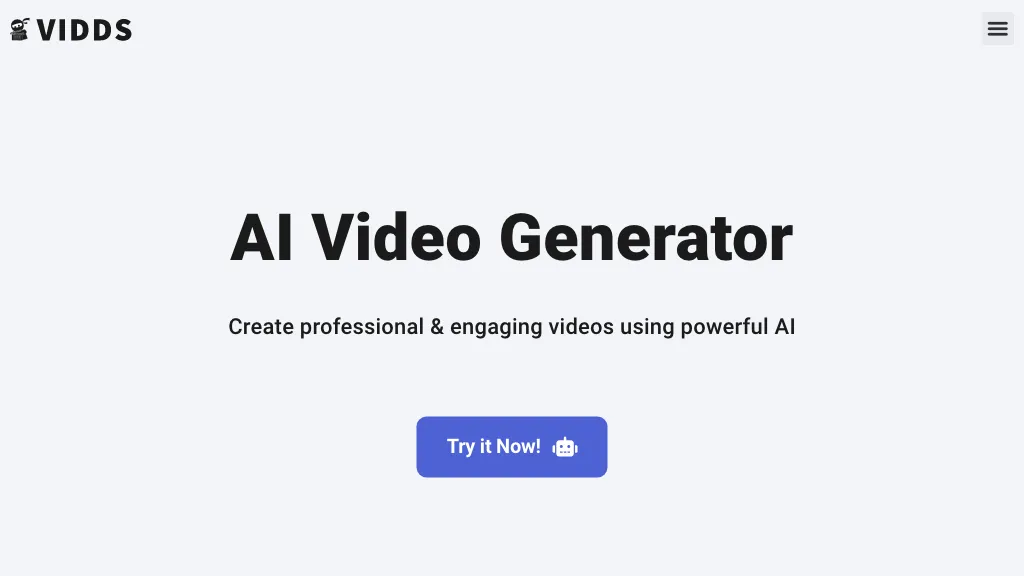 Visit Video Generator by Vidds's Site Save
What is Video Generator by Vidds? 5 0 ratings
The AI video generation tool allows users to create professional and engaging videos using the power of AI. By simply providing a topic keyword, the tool generates a video script and suggests relevant stock video assets to use. Users can select a theme, set brand colors, and choose their video size. The tool also offers prompts for creating bullet points, headlines, and paragraphs of content. The final video can be edited and downloaded directly from the Vidds.co platform. The tool is used for various social media platforms such as Facebook, Instagram, and YouTube, and also includes features such as adding audio, images, subtitles, text, and watermarks.
Video Generator by Vidds possible use cases:
Create social media videos.
Make promotional videos.
Produce educational videos.

How do you rate Video Generator by Vidds?
5 0 ratings
Breakdown 👇
Video Generator by Vidds is not rated yet, be the first to rate it
🔥
Create your account, save tools & stay updated
Receive a weekly digest of our handpicked top tools.
Unsubscribe anytime