VanceAI Image Upscaler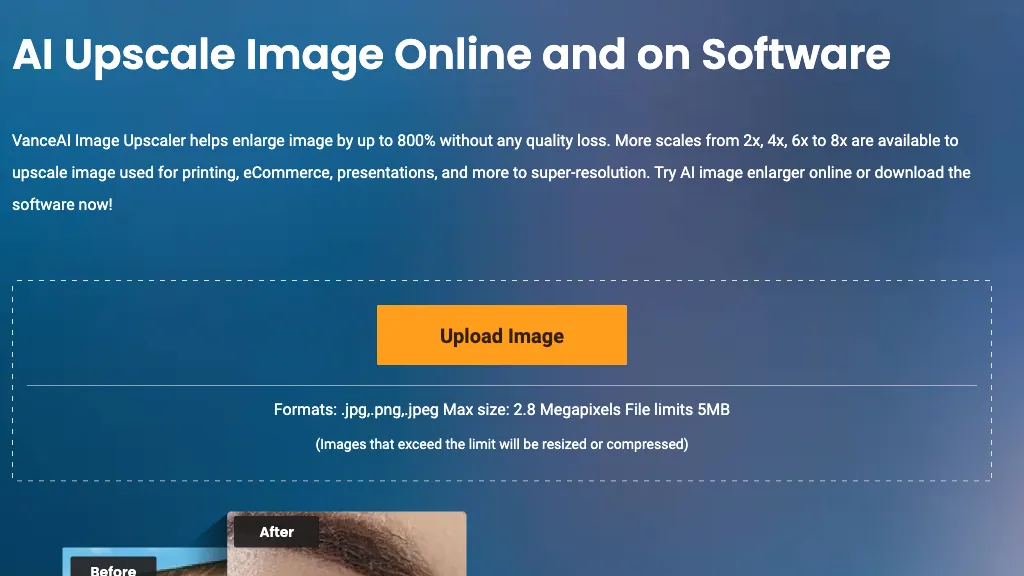 Visit VanceAI Image Upscaler's Site Save
What is VanceAI Image Upscaler? 0 0 ratings
VanceAI ImageUpscale is an online software tool that uses AI technology to enhance images. It offers features such as image upscaling, denoising, sharpening, JPEG artifact removal, old photo restoration, portrait retouching, background removal, and cartoon style conversion. The tool allows users to easily improve image quality and increase resolution without losing detail, making it useful for various purposes such as print or e-commerce. It offers different upscaling scales (2x, 4x, 6x, 8x) and various AI models to cater to different image types.
VanceAI Image Upscaler possible use cases:
Enhancing product images for e-commerce.
Restoring old family photos.
Improving image quality for print materials.

How do you rate VanceAI Image Upscaler?
0 0 ratings
Breakdown 👇
VanceAI Image Upscaler is not rated yet, be the first to rate it
🔥
Create your account, save tools & stay updated
Receive a weekly digest of our handpicked top tools.
Unsubscribe anytime