Userevaluation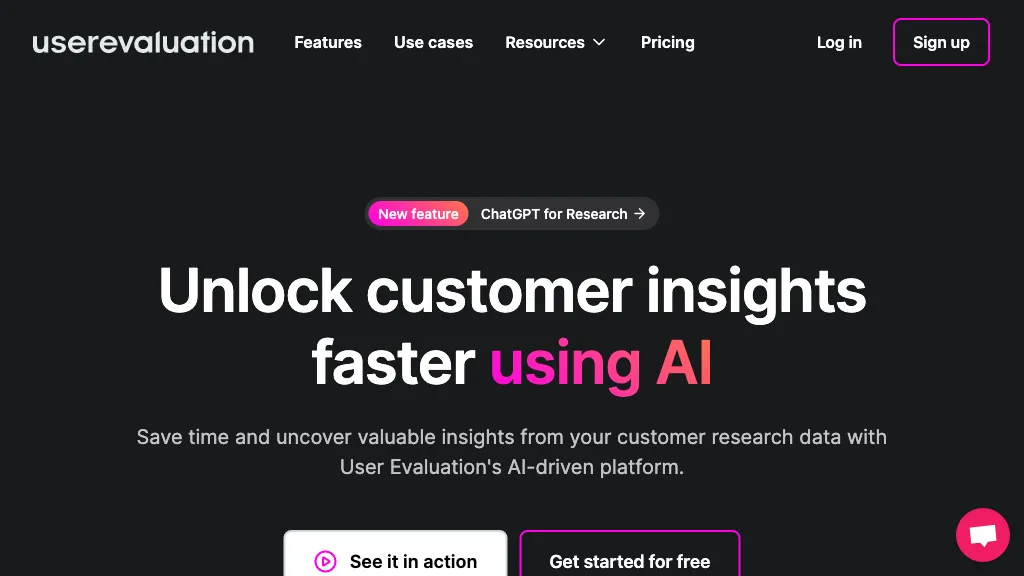 Visit Userevaluation's Site Save
What is Userevaluation? 5 0 ratings
User Evaluation is an AI-driven platform offering custom research features such as AI chat, integrations, video tutorials, and resources. It empowers swift and precise unlocking of valuable insights from data, streamlines the process of writing research, and provides access to a wide range of integration tools. With User Evaluation, companies can gain a deeper understanding of customers and uncover structured insights to enhance their products and services. The platform is easy to use and offers advanced tools for in-depth analysis of custom interactions.
Userevaluation possible use cases:
Conducting customer research.
Improving product/service offerings.
Analyzing custom interactions.

How do you rate Userevaluation?
5 0 ratings
Breakdown 👇
Userevaluation is not rated yet, be the first to rate it
🔥
Create your account, save tools & stay updated
Receive a weekly digest of our handpicked top tools.
Unsubscribe anytime