Ultimate Skill Extractor by Further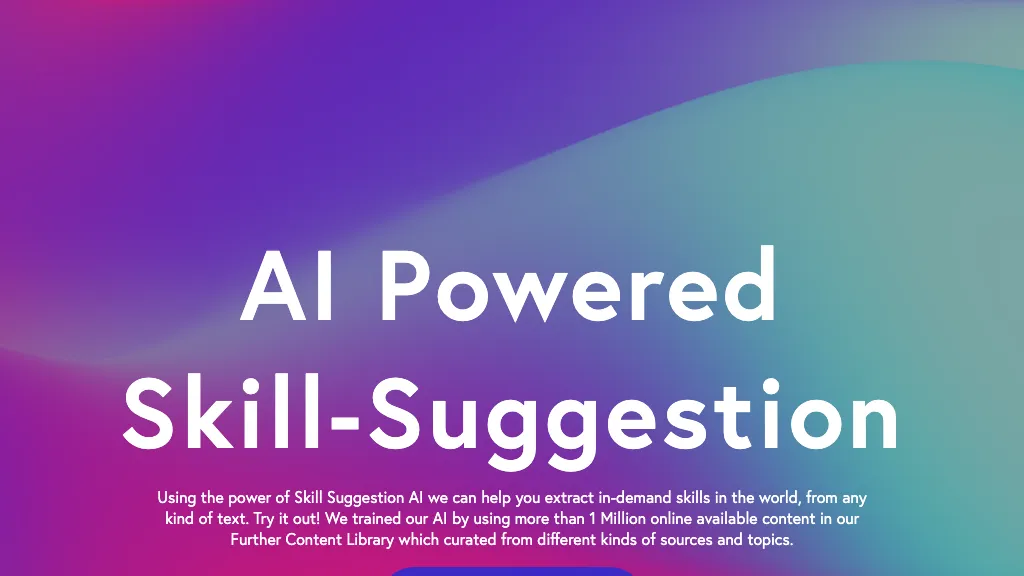 Visit Ultimate Skill Extractor by Further's Site Save
What is Ultimate Skill Extractor by Further? 5 0 ratings
The AI tool suggests in-demand skills by extracting relevant information from a curated library of online content. Users can input text and the AI will provide skill suggestions. The tool utilizes a new way of learning through a non-aligned skill taxonomy and microlearning methods. It aims to help organizations and individuals keep pace with rapid technological and socioeconomic changes.
Ultimate Skill Extractor by Further possible use cases:
Helping individuals identify and acquire new skills for career growth.
Assisting HR departments in identifying skill gaps in their workforce.
Providing personalized skill recommendations for online learners.

How do you rate Ultimate Skill Extractor by Further?
5 0 ratings
Breakdown 👇
Ultimate Skill Extractor by Further is not rated yet, be the first to rate it
🔥
Create your account, save tools & stay updated
Receive a weekly digest of our handpicked top tools.
Unsubscribe anytime