Hire Hoc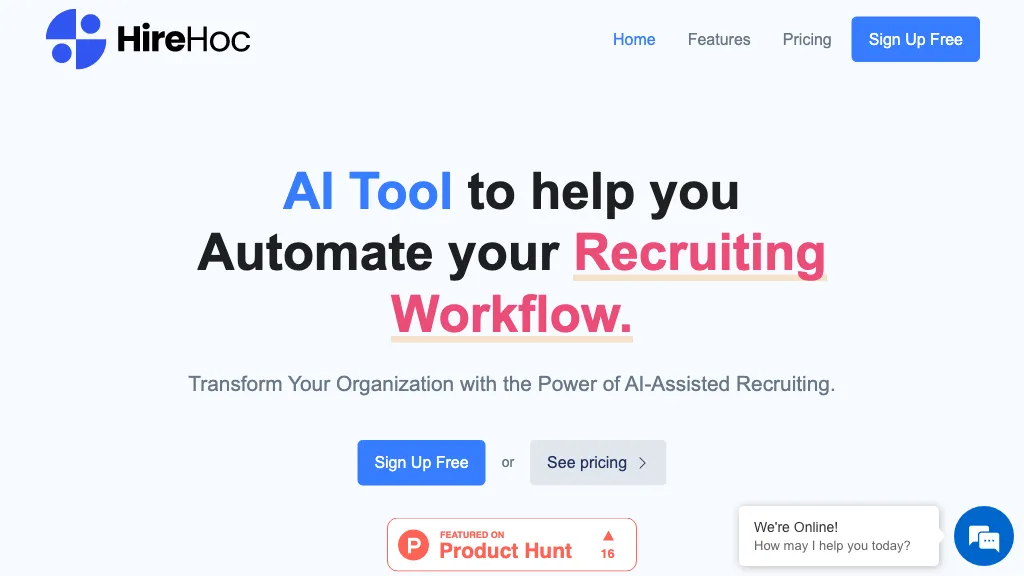 The AI tool helps automate recruitment workflows and transform organizations through AI-assisted recruitment. It features a project advisor, skill extractor, interview question generator, job description generator, and project organizer. The tool aims to save time and effort by simplifying the process of identifying needed skills, generating tailored job descriptions, and creating custom interview questions based on job title, skill, experience level, and region.
Hire Hoc possible use cases:
Simplify recruitment process for HR teams.
Improve candidate selection through AI-assisted screening.
Save time and effort in job posting and candidate evaluation.

How do you rate Hire Hoc?
5 0 ratings
Breakdown 👇
Hire Hoc is not rated yet, be the first to rate it
🔥
Create your account, save tools & stay updated
Receive a weekly digest of our handpicked top tools.
Unsubscribe anytime